What is pixel art?
To understand this topic, the first thing you need to understand is: What is pixel art?
Pixel art is distinguished by its distinctive visual style. Individual pixels act as the building components of the image. The end result has a visual aesthetic that is very comparable to mosaic art, cross-stitch, and other needlework techniques. To create pixel art, you usually need to use a graphics editing program and alter the images at the pixel level. Then you can use crayons, acrylics, watercolor, or other materials to create your artwork.
What is the history of pixel art?
Pixel art often remind people of embroidery and beadwork or mosaic, as the big picture is all made by these little components and the artform above can be also considered as pixel art.
Pixel art has a strong link with video games, which is how pixel art gets it public. The old computer screens and game consoles were low-resolution, so game designers had to place individual pixels to create recognizable symbols and items carefully. More people get to know this art form with the development and popularity of computers and computer games.
Nowadays, even though 3D games are everywhere, there is still a large pixel video game community who like pixel games and immerse themselves in the nostalgia of 1970.
Pixel art in balthasart
In balthasart, there are also some artists who try out this specific art form.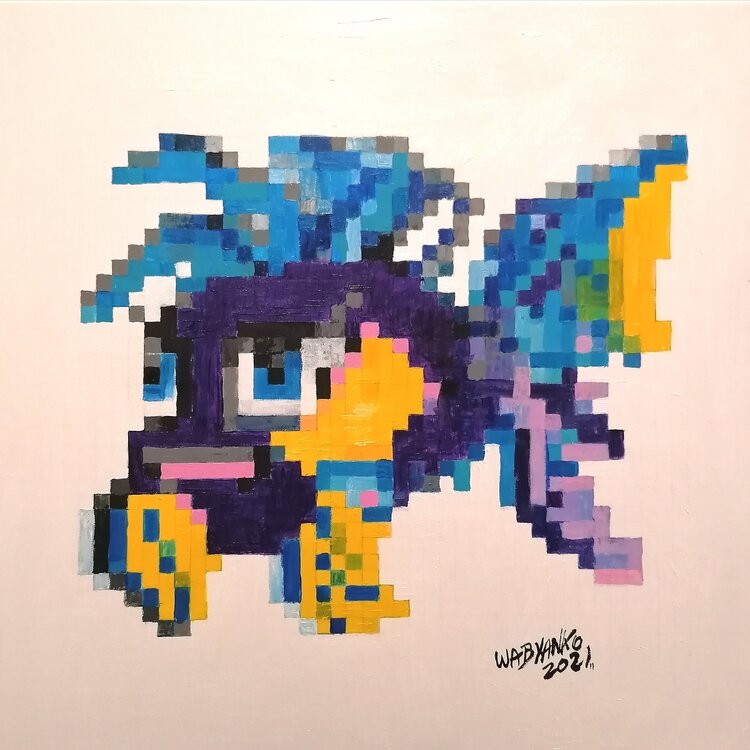 What do you think about pixel art? Let's share in the comment area!!!