I'm Viktoriia Balandina, pen name  Torri Vik, an artist from Ukraine. Due to war in my country, I am an internally displaced person. Now I divide my life between two countries Bulgaria and Spain. My art helps me start a new life away from my homeland. I get to know new countries, learn new styles of painting and try to bring something new to my work. Art helps me to live on. I put all my energy into my paintings and they live in the homes and souls of my buyers and collectors. Every day, ideas for more and more new works are born in my head.  
Studio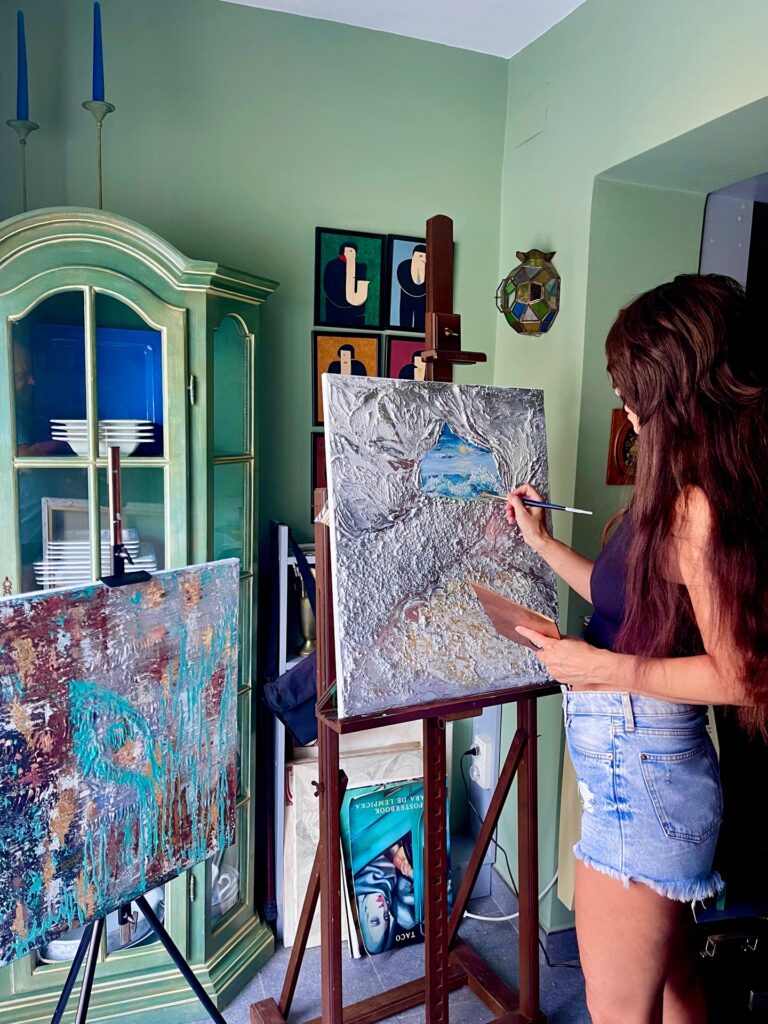 What can I say about my atelier? Only that I miss it so much. I had a large bright room just for my atelier with a beautiful view right on the river bank in my beloved Ukraine. When I had to leave, all my paintings remained there. I have been wandering around Europe for almost 5 months.  Here I created the last 20 of my works and I take them with me to rented apartments. The small house where I live now belonged to a German artist. There are many of her old works and a beautiful molbert. I feel happiness working in it and create my new works with the dream that someday I will return to my beautiful home in Ukraine.
New artworks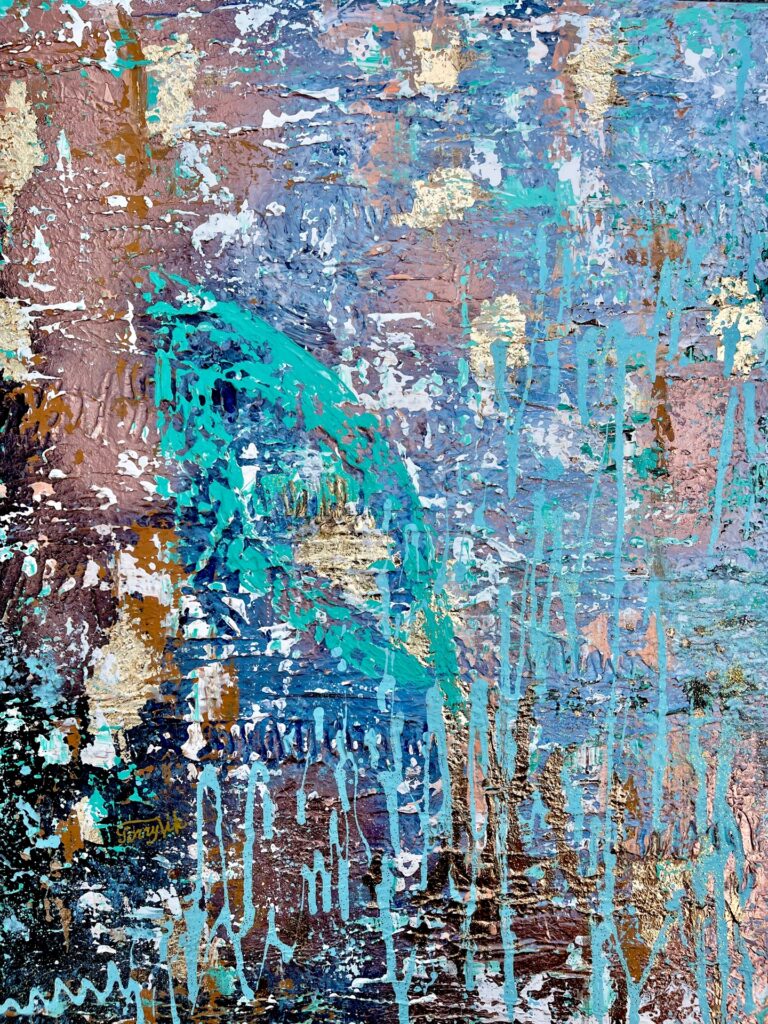 The concept of my work lies in the spontaneous expression of my inner world with the help of abstract mixed modern writing techniques, as well as the creation of original works based on inner freedom and my special vision of the world around me. 
Inspirations
In my work, I do not use classical techniques, I am fascinated by experiments with mixing styles. In my paintings there are a lot of voluminous strokes, textural elements, I like to use natural materials such as sand, small stones, texture paste. My canvases are positive, the energy of the world and the values ​​of life.
Don't let this up-and-coming artist slip under your radar!
---
Are you an emerging artist and you would like to spread your art? Apply to balthasart! We specialize in up-and-coming talents and we can help you start off the journey on the right foot!