My name is Anders and I am living in Sweden and I have been doing art since early childhood. Despite a time in art school, I am mostly self-taught. I wish that everyone experiences a joyful moment when they see my pictures. 
Studio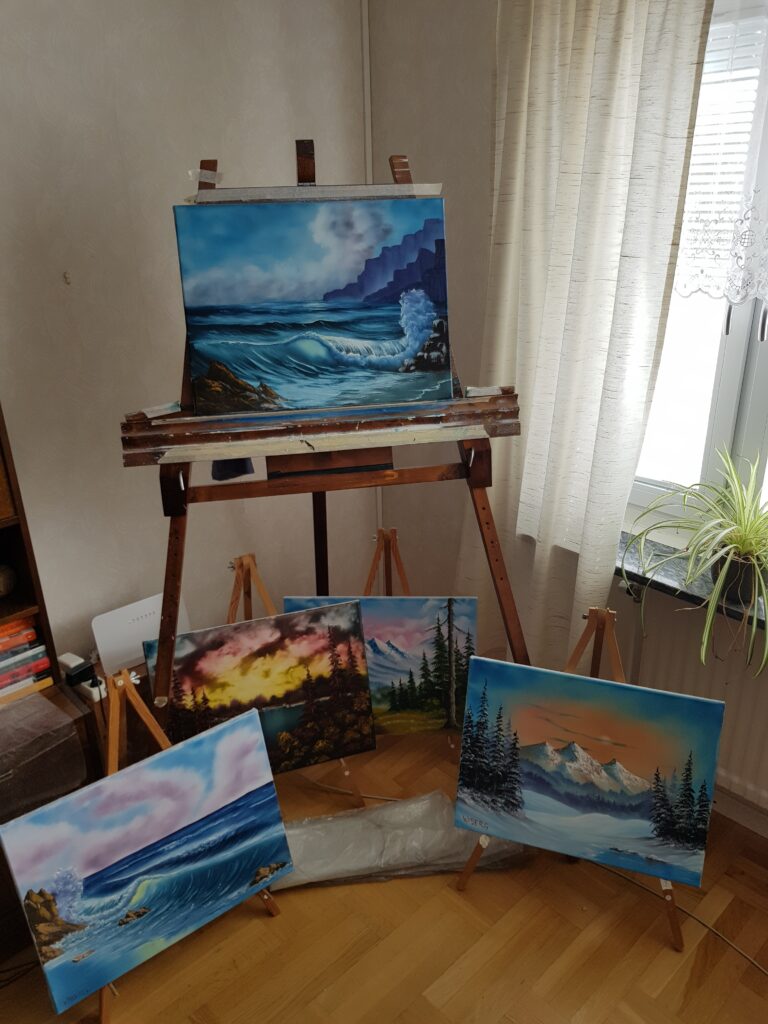 My studio is a corner of my living room. I have, by moving away some furniture, made space in a corner nearby the window for the easel. I always paint standing. I am using a large palette for the oil color, and a few large brushes and a big painting knife. By the way, my easel was built by myself a long time ago. I am also using my kitchen sofa. There I put my completed paintings for drying for a couple of weeks.
New artworks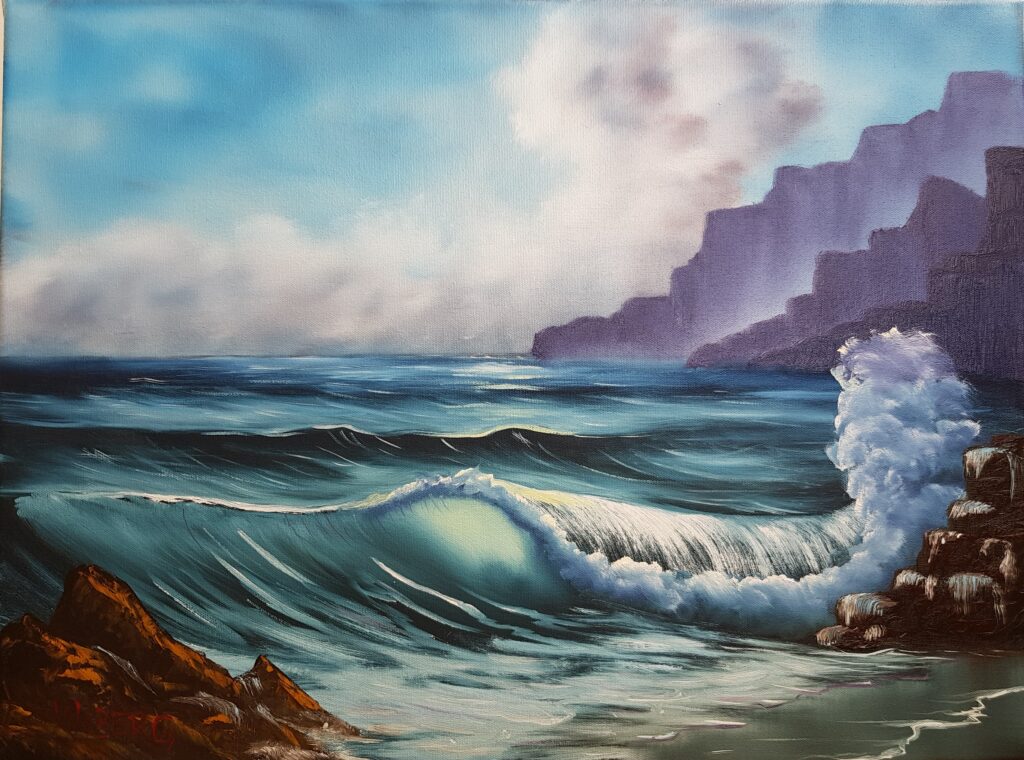 I work mainly with oil. Lately I have been using the wet-on-wet technique in my painting, which is also called the Alla Prima technique. It allows me to finish my painting in the same session. There is no need to wait for the oil to dry before applying the next layer of paint to the painting. With the Alla Prima technique, you can paint with wet oil on wet oil ground. I paint on stretched canvas, which can be cotton or linen. I have been doing this Alla Prima technique for half a year now and I really enjoy it. I set myself a challenge to paint 100 landscape paintings. It took me six months to reach this goal. For the future, I also plan to continue my landscape painting, I am especially looking forward to autumn because nature changes there.
Inspirations
I am inspired by the popular TV painter Bob Ross. He was active in TV shows in the 80s and 90s. I use Bob's motif and his instructions to develop my painting technique. He is like a soul mate to me. I experience passion when I paint his subject and his style of painting, the wet-on-wet technique. It is a very free way of painting. It is an antidote to the stresses and strains of the world we live in these days. He uses an impressionistic style. The subject revolves around light and shadow, water and reflections in the water and morning mist. The contrast between fog and clarity. Like Bob, I draw inspiration from nature. I like to walk in the woods and study trees and wildlife, and sometimes I talk to squirrels. I like to study the free clouds in the sky. I think I like Bob because we have a lot in common. He was in the army before he started painting, just like me. Bob died (in 1994) at the age of 52 and I found Bob on YouTube when I was that age. I think I am destined to continue Bob Ross' dreams and make beautiful things happen on canvas.
Don't let this up-and-coming artist slip under your radar!
---
Are you an emerging artist and you would like to spread your art? Apply to balthasart! We specialize in up-and-coming talents and we can help you start off the journey on the right foot!