My name is Christine and the creative and artistic examination of a strong image of women is a great concern of mine. I paint pictures with acrylics, cut them up and reassemble them.
Studio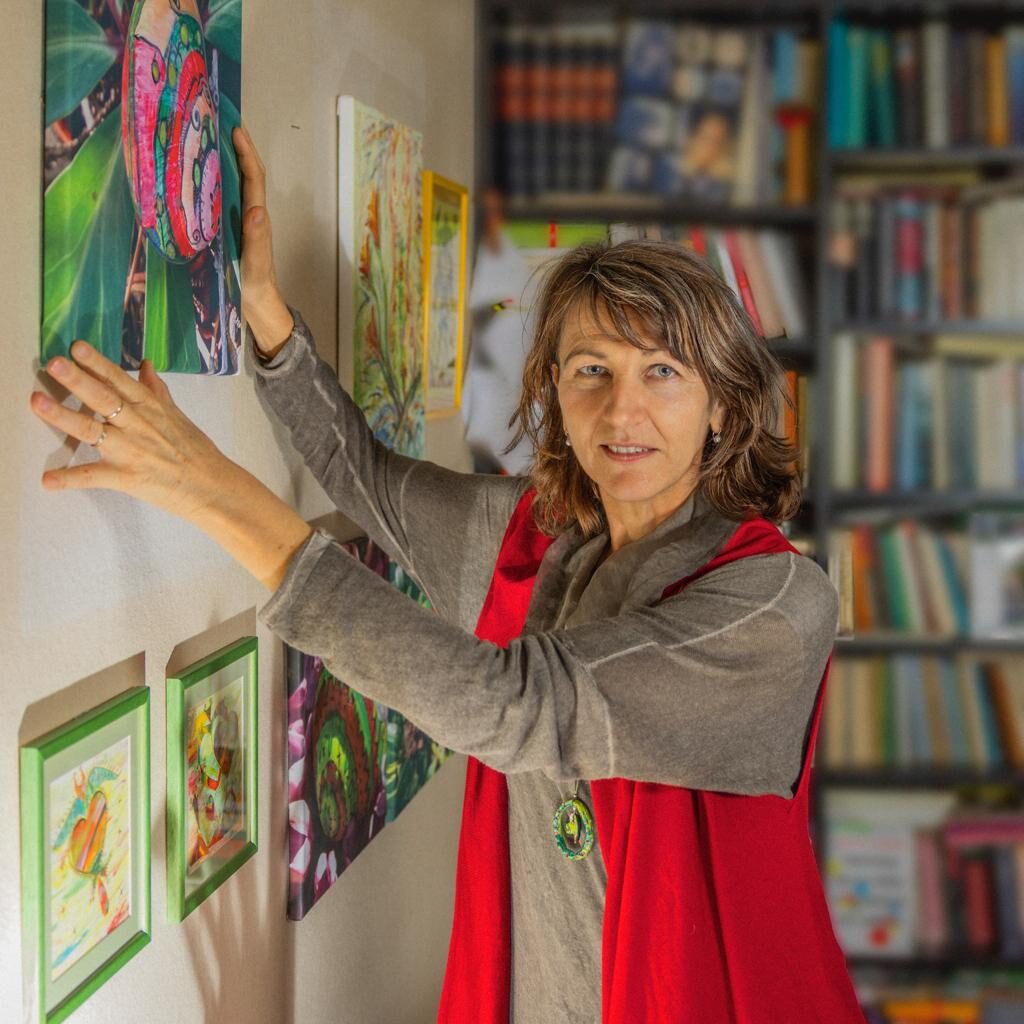 My studio is my island, my retreat. Here I write, I paint, I listen to music, I sink in and draw strength. It's not a real studio, it's a room just for me, in a single-family house with a garden. It is furnished with old inherited furniture and offers me space and good light.
New artworks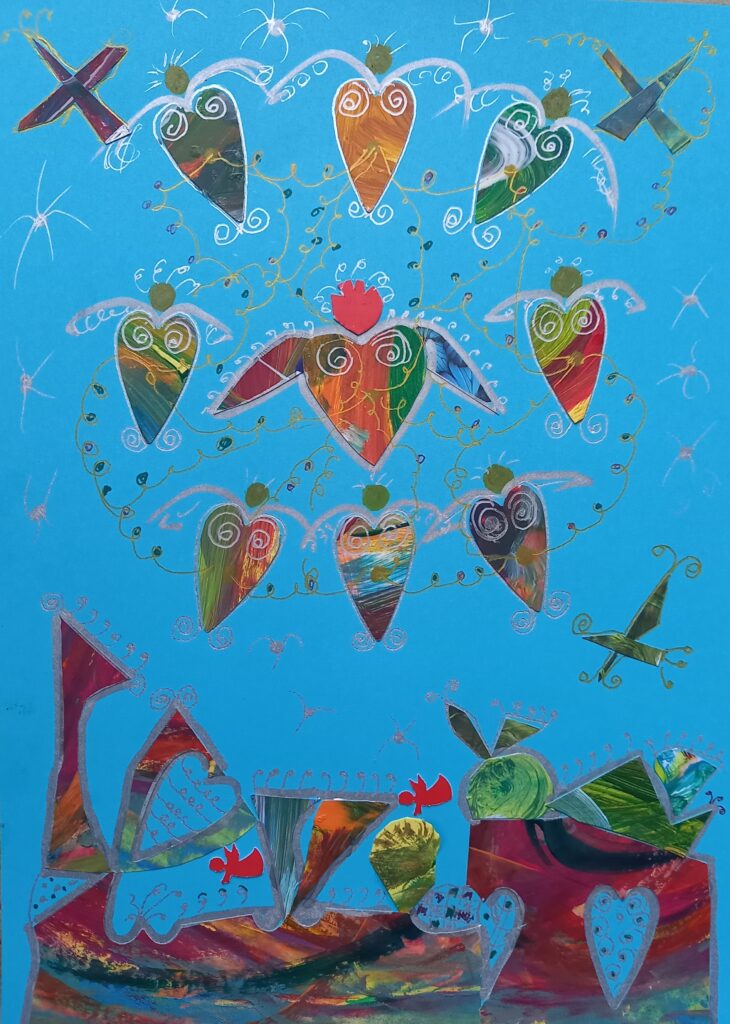 The inspiration for my latest work was a creative writing week in a gallery in the Mühlviertel in Upper Austria (MÜWA).I write a lot and like to paint, so this was exactly tailored to me. It fit from the first moment. Nine clever, warm and intuitive women weaved a tapestry of words together with their wonderful stories, which gave us wings and with which we enjoyed a high flight together.
Five days of sisterly female power, writing and listening in the beautiful ambience of the gallery, or in nature and enjoying food and drinks together. In balance with head, heart and belly, that's how it felt. I wanted to depict this feeling pictorially. This is how the latest work came into being, a pictorial ode to the creative power, beauty and imagination of women.
Inspirations
Furthermore, I find inspiration in nature, which surrounds me with its diversity, but also in the uniqueness of human nature.
Don't let this up-and-coming artist slip under your radar!
---
Are you an emerging artist and you would like to spread your art? Apply to balthasart! We specialize in up-and-coming talents and we can help you start off the journey on the right foot!