My name is Ruben and I have been interested in art, painting, design, architecture and interior design since I was a teenager. Professionally, however, I took a different career path and only a few years ago found my way back to painting. The trigger was a course at the Trier Art Academy. Afterwards I continued my education autodidactically.
Studio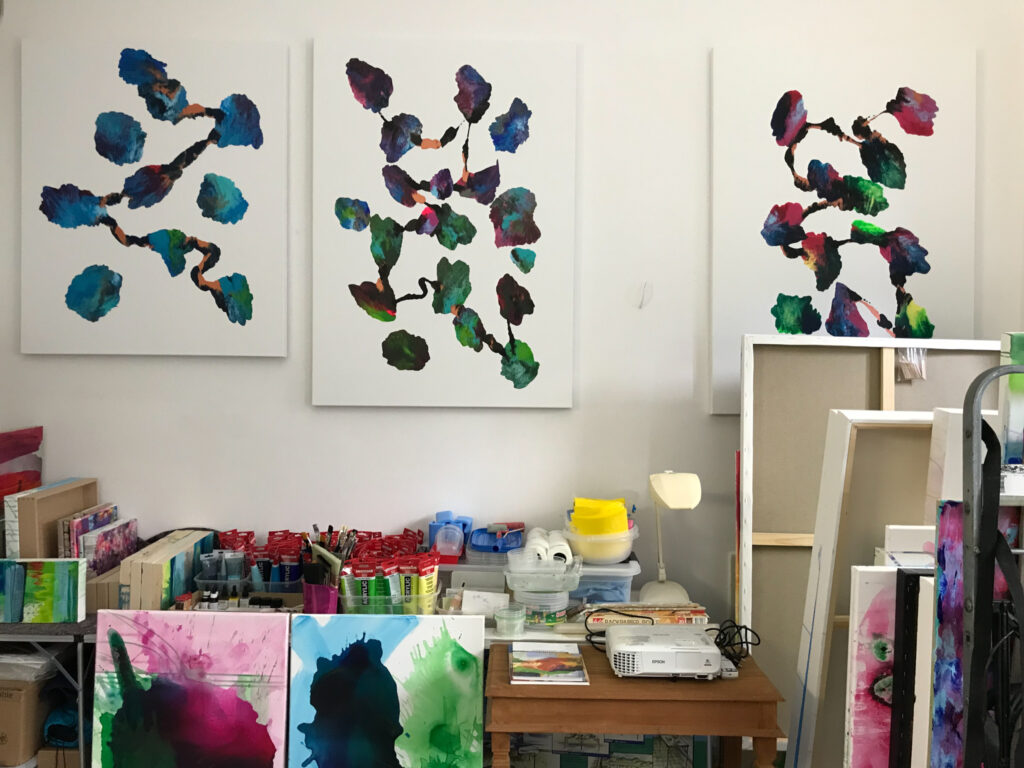 In an office building on the outskirts of Munich, I found a room that I use as a studio. This gives me the opportunity to work with larger canvases than this would be possible at home. There I can also use painting techniques that require a little more space. Storing the paintings is also easier this way.
New artworks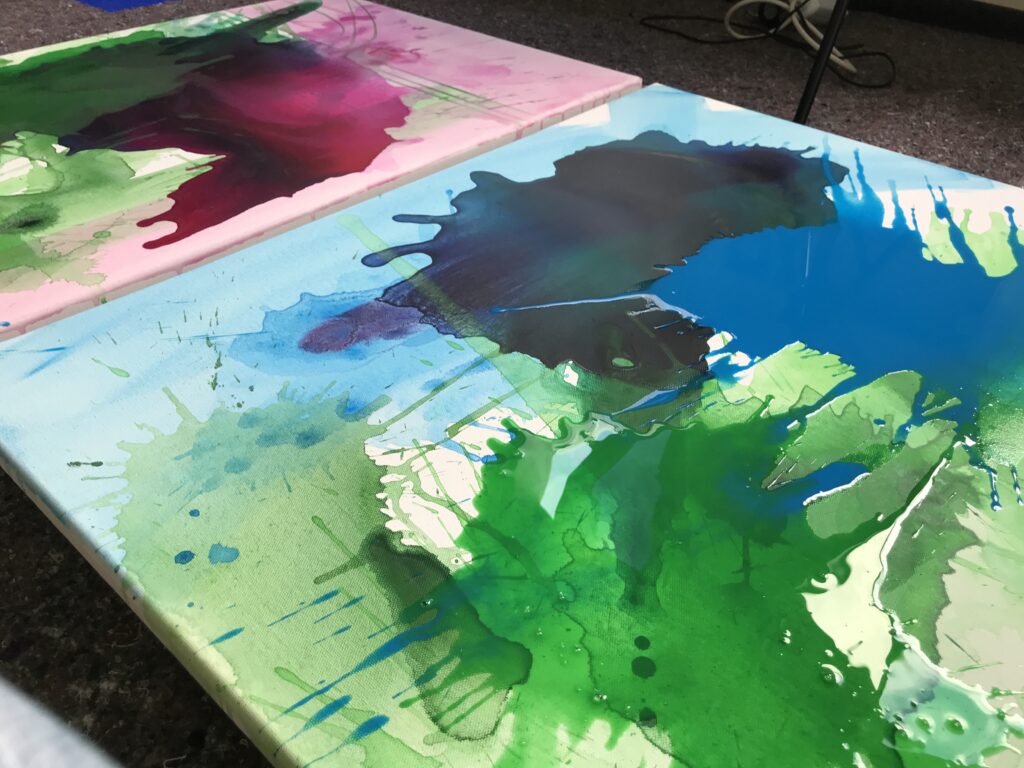 My paintings are usually colorful and dynamic. They should create a good mood. As soon as a new painting is finished, I upload pictures of it to Balthasart. I mainly use acrylic paints, drawing inks and pastels. I either apply the paint directly to the canvas, pour, cast or spray it. For painting I use not only brushes but also spatulas, sieves, sponges and foils. Sometimes I just let the colors react with each other. I find this particularly exciting. Likewise, the use of wood as a painting surface I find very interesting, because the structure of the wood can be seen or shines through and so great effects arise.
Inspirations
I find ideas and inspiration in nature, in museums and at exhibitions. If I have the opportunity to visit the studio of another artist, I like to do so. In nature, you can discover plenty of color combinations: Lush flowers, exotic fruits, colorful corals, colorful fish, colorful birds of paradise. This encourages me to combine unusual colors. The works of contemporary artists are certainly also a source of ideas, although I do not want to copy. The colorful photographs of Pierre & Gilles I find simply outstanding and have certainly already given one or the other impulse for one of my paintings. But also painters of Art Nouveau and Symbolism, such as Gustav Klimt and Eugène Jansson, have given me ideas. The brushstroke of Eugène Jansson, for example, I find magnificent and simply timeless.
Don't let this up-and-coming artist slip under your radar!
---
Are you an emerging artist and you would like to spread your art? Apply to balthasart! We specialize in up-and-coming talents and we can help you start off the journey on the right foot!