My name is José Luis and I am a painter from Spain. I don't really have any message to convey, because a landscape by itself expresses what I see. I prefer to leave the philosophical messages to the viewer, I give the work a title and the viewer can imagine whatever he wants. I like all techniques, and I try to adapt each of them to the work I do.
Studio
The studio, for me, is a room where the painting tools are kept and also the place where I make my paintings and reflect on the work I am doing or have to do.
All my work is based on the search for perfection, I identify with the masters of the 15th century who had a multiple concern for perfection, deep study, patient work, good faith and the desire for permanence. The pity is that today this way of making and understanding art has been or is being lost.
New artworks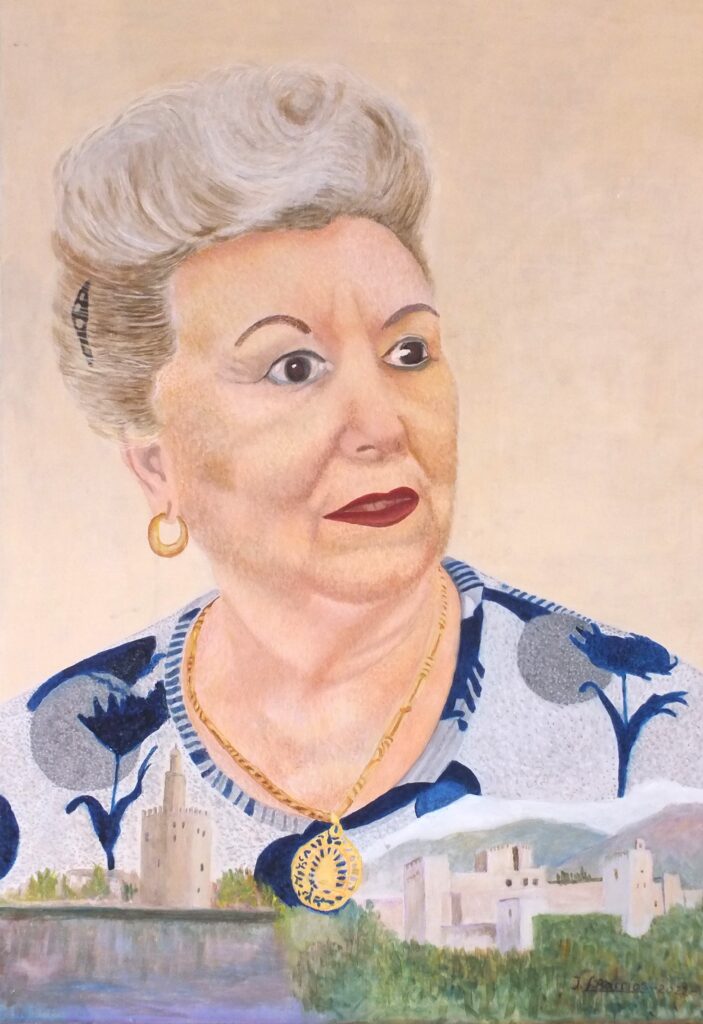 I like to experiment and learn all techniques. But the technique I identify with is oil painting, with the technique of the 15th century masters. The first copy I made without having a great knowledge of oil painting technique was "Murillo's Children eating fruit". When I did this work, I realised that I had to learn many more things before I could continue painting. I did two years of photography, two years of drawing and then I entered the Faculty of Fine Arts.
In the painting of the Cardo by Sánchez Cotan, I began to apply Van Eyck's technique for the first time. Later I continued with Seurat's way of painting, and mixed the two techniques, with which I create my current works.
Inspirations
From the first drawing classes I received at school, until I studied Fine Arts at the Faculty of Fine Arts (Alonso Cano in Granada), all this time has been a preoccupation with making the works as good as possible. My work is based on the rules and techniques indicated by the masters of the 15th century (Cennino Cennini, Leonardo etc.).
I think that every person who likes art and has a minimum of sensitivity to develop any discipline, be it painting, sculpture, etc. should study the masters of the 15th century and experiment the techniques with which they made their works, and then choose the path that best suits his personality, but he will always have a broader vision of what art means.

Finally, the abstract works I do are an experiment to demonstrate what Botticelli said, that a beautiful effect can be achieved by casually putting colours together.
Don't let this up-and-coming artist slip under your radar!
---
Are you an emerging artist and you would like to spread your art? Apply to balthasart! We specialize in up-and-coming talents and we can help you start off the journey on the right foot!