My name is Alina O'Dwyer, I am an independent artist based in the amazing inspirational city of Prague. I studied art in a private art studio in Prague, focusing on contemporary painting and academic drawing. My art focuses primarily on reflecting the external world conveyed through various figures on the canvas.
Studio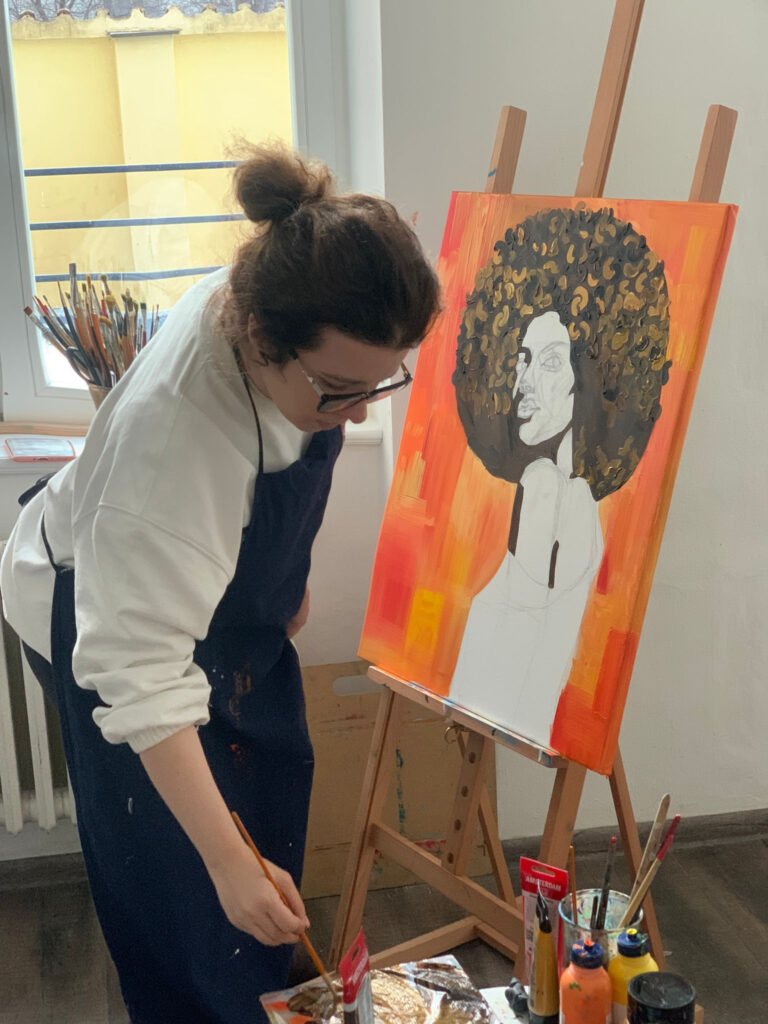 I have a small home studio in a beautiful part of the city located adjacent to a medieval castle. 
New artworks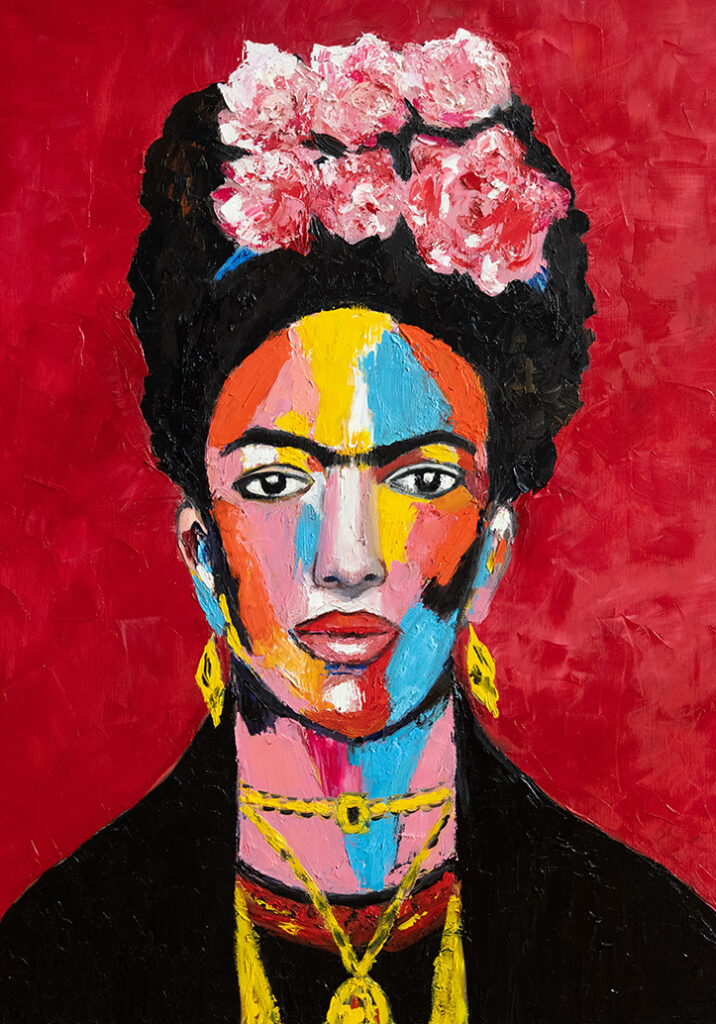 My love of the canvas has led me to quit my camera and devote myself entirely to the study of art, so that I now sit in my studio and paint almost every day.
I personally love the challenge of a blank, immaculate, pure canvas just waiting for inspiration and creativity. For me, painting is a means to convey my message, my thoughts and my impressions of this life we all share. My preferred mediums are acrylic and oil, with medium sized canvas. I love broad brushstrokes and bold, bright images, sometimes in the format of abstract or pop art.
Most of my work is based on the female form, and I tend to depict strong, independent and successful women. I strive to portray women as I see myself. The social conditioning imposed on us in past generations hangs over us all like a dark cloud, which fortunately has lifted in many Western countries, but in many cultures women are still perceived as submissive and not equal to men.
Inspirations
I am inspired by Frida Kahlo as a strong woman and person who found her inspiration for her art despite the pain and suffering in her life. Frida Kahlo, an icon, an inspiration and a modern politically correct heroine.
Her contribution to the world of contemporary art is undoubtedly monumental, but her biography is also a constant source of inspiration for anyone who picks up the book. There is no doubt that Frida was a troubled soul, but history has shown us that those who overcome difficulties are the most inspiring and creative people.
Her passion for self-portraits can be summed up in one of her most memorable quotes: "I paint self-portraits because I am so often alone, because I am the person I know best".
I have portrayed Frida's image in many formats.
Don't let this up-and-coming artist slip under your radar!
---
Are you an emerging artist and you would like to spread your art? Apply to balthasart! We specialize in up-and-coming talents and we can help you start off the journey on the right foot!