I'm Denny and I'm primarily a portrait painter. As a self-taught artist, I taught myself how to draw to achieve a true representation that is oriented towards the nuances of black and white. When I draw, I simply do what I love the most. I try to make the world a bit more beautiful and make portraits cool again.
Studio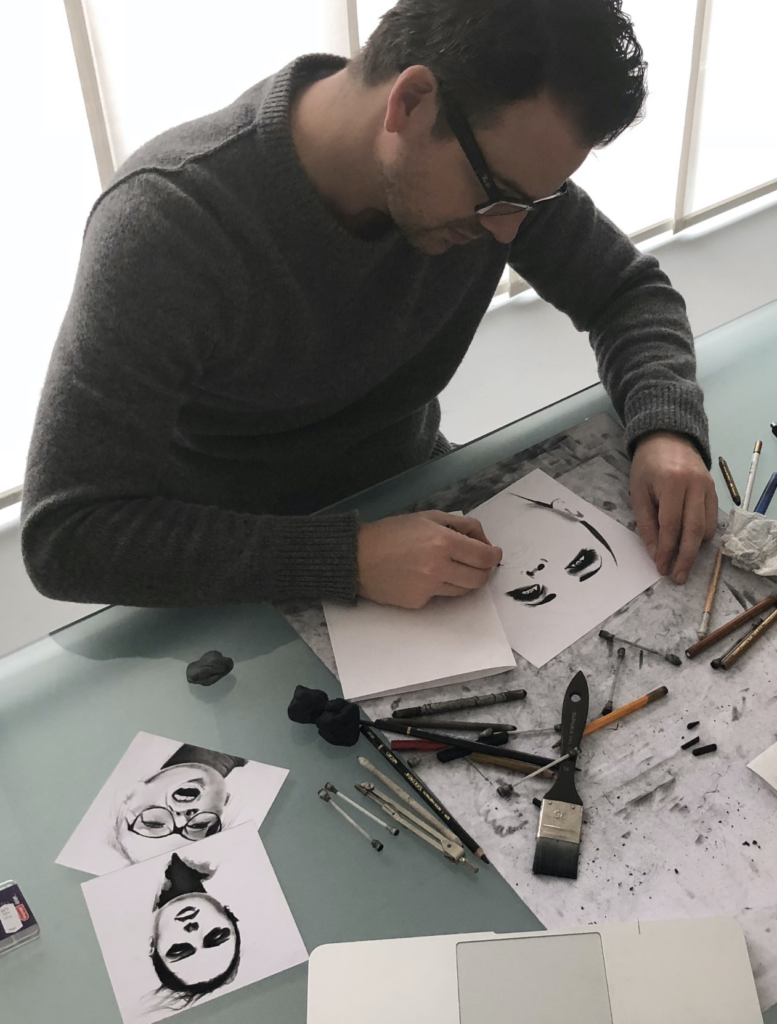 I do not have a real atelier, so I make my art at home on the kitchen table. I don't need much space to create my drawings and I love it to draw from there. I don't have to leave the house and can work whenever I want. For me it is freedom. 
New artworks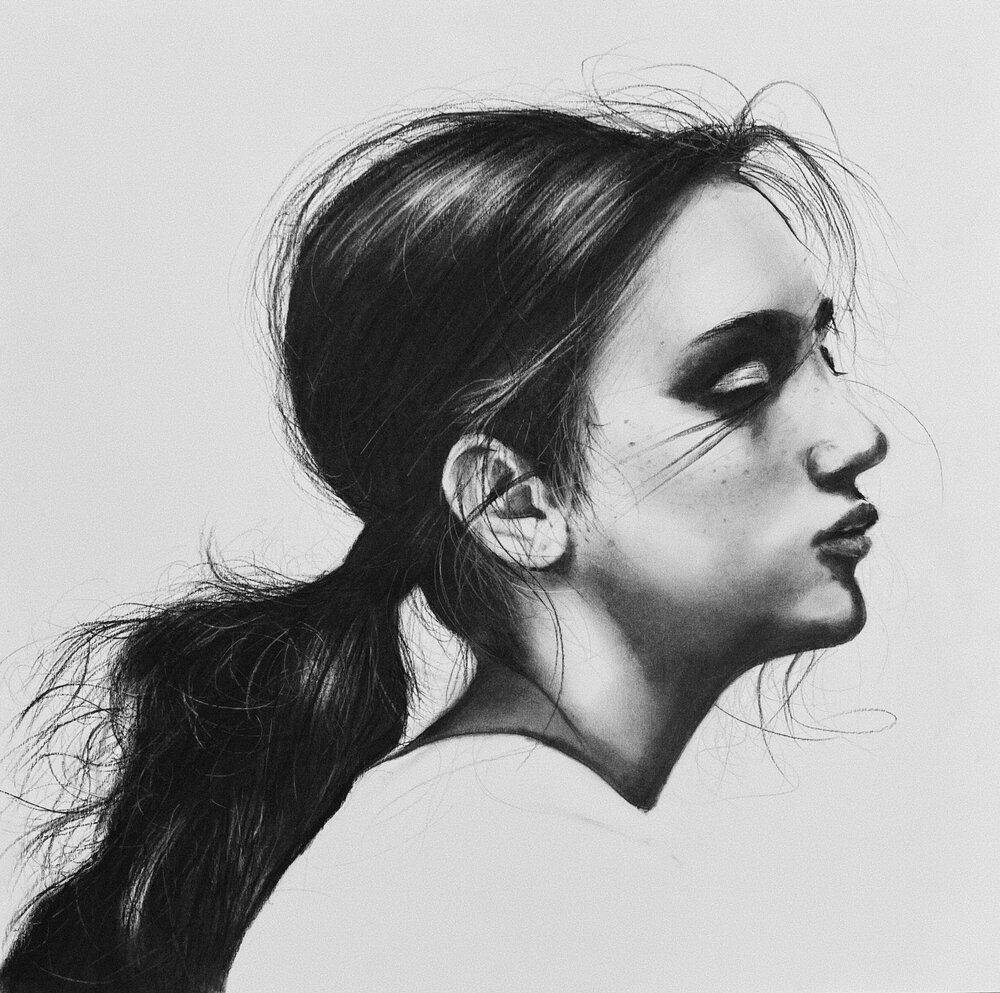 I make realistic portraits with charcoal. That's why all my works are in black and white. I love to play with contrasts and light. All my artworks are realistic.

For me it is all about the person on the artwork, so I don't use backgrounds to avoid extraction and keep all the focus on the person. This also allows you to use your imagination of where the person could be in the drawing. For me it's about capturing the characteristics of the person, that's the most important thing for me.
Inspirations
I get inspired by the look of old photos, for example old black and white photos that are very contrasty, but also Polaroids taken of models in the 90s. I often work with reference images and look at many different places to find inspiration, such as the internet, magazines, books, photos and people on the street. For me, the beauty of an image is the emotion of the person and I try to capture that in my drawings.
Don't let this up-and-coming artist slip under your radar!
---
Are you an emerging artist and you would like to spread your art? Apply to balthasart! We specialize in up-and-coming talents and we can help you start off the journey on the right foot!