My name is Nita and I see art and nature as a way of life. I have been working for a year on a project to refurbish a warehouse that gives me the opportunity to make art and be surrounded by nature at the same time. Below you can see pictures and I tell you even more about me and my art.
Studio
A little over a year ago I bought an old warehouse, it was very deteriorated, it was an old sawmill. I still have the machines, and I changed the roof. Now it's my art studio and I have nature outside and a caravan inside the living space. I live there and I paint there and it is a different space, in a natural environment that I love.
New artworks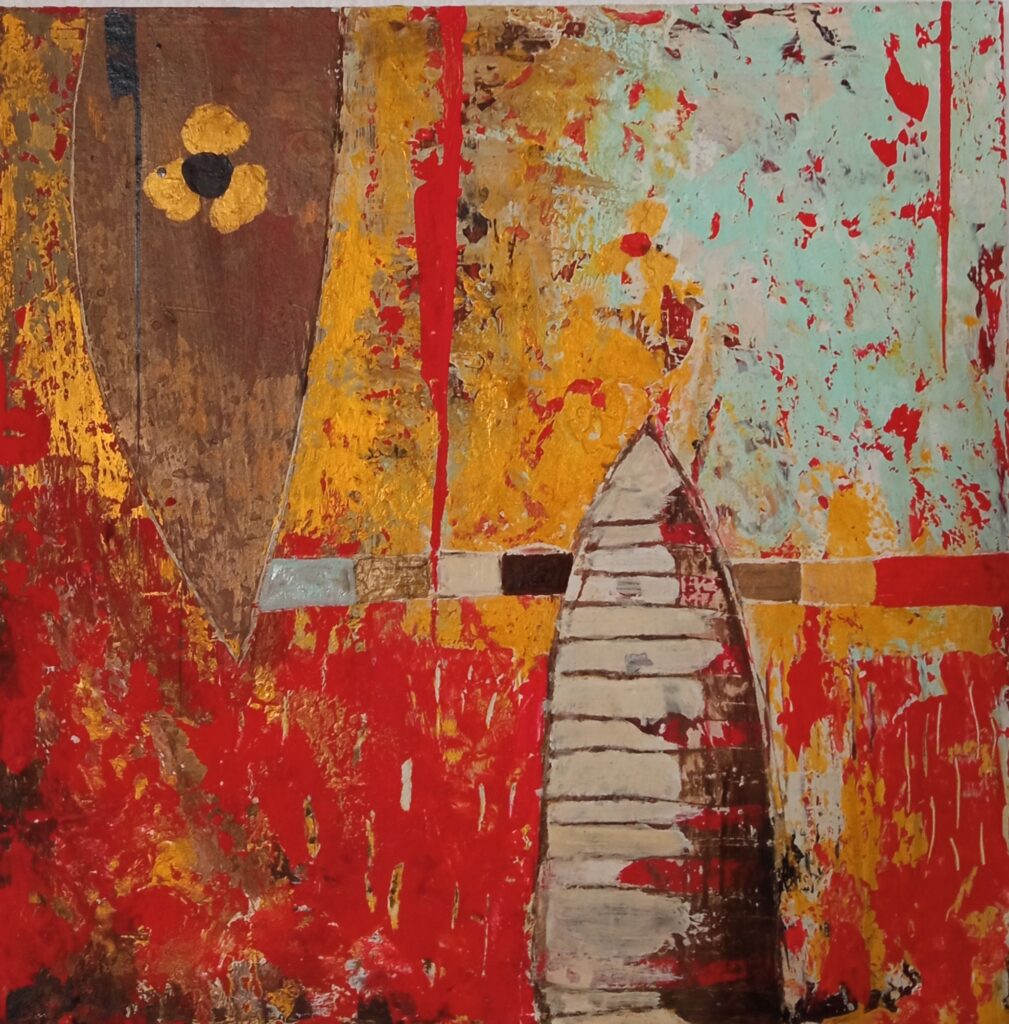 I have a very personal style, working on wood and using acrylic and ink techniques. Two years ago I left my job to dedicate myself entirely to art and since then I have sold in NY, California, Italy, France, Holland, Spain and Belgium. I'm very happy about that step.
Inspirations
I am a lover of nature and all kinds of art. This is also the place where I find my greatest inspiration. Nature, spirituality and my own world are the most important sources for my work. This is also why I have chosen my path as a full-time artist in the midst of nature, where my studio is.
Don't let this up-and-coming artist slip under your radar!
---
Are you an emerging artist and you would like to spread your art? Apply to balthasart! We specialize in up-and-coming talents and we can help you start off the journey on the right foot!