Hello Balthasart Magazine readers, my name is Silke Wolff. I am very happy to be able to tell you something about myself here. With my supranatural graphics I enable insights into a secret metaphysical universe that I perceive with expanded consciousness, which I trained daily in meditation for over 20 years. I record these unique situations in sketchbooks with oil pastels. From this, I develop the ideas and templates for the series, which I create as digital, colourful collages and complete with texts.
Studio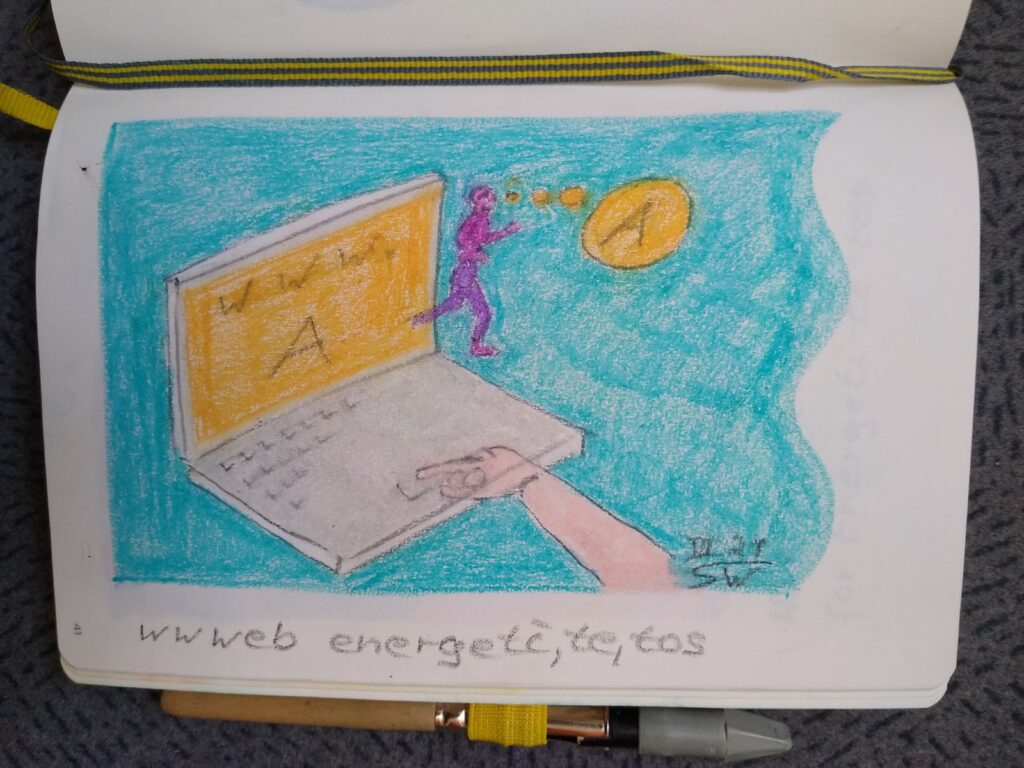 My studio is on the same corridor as my living area. Great, isn't it? Four decades of paper art are still waiting to be archived.
New artworks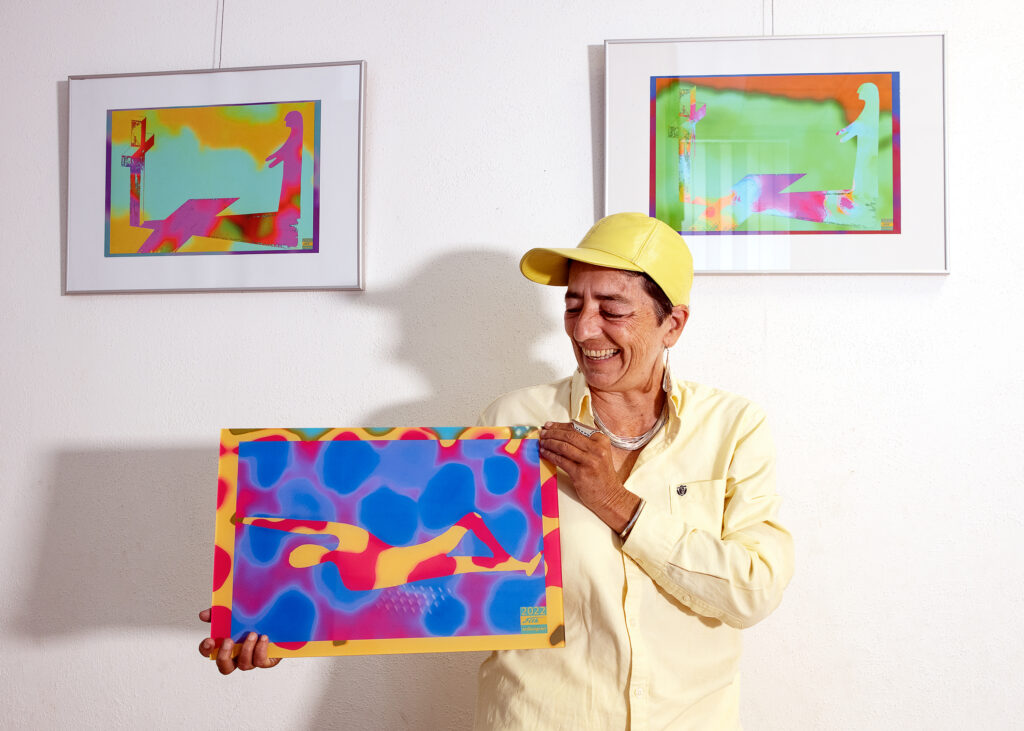 What is not waiting are my equally numerous new works. In them I show you my inner world, which I perceive mainly in words. With the speakers I communicate mentally verbally.
Inspirations
Freddie Mercury, who studied graphic design, thus became a medial friend. When I create, he criticises. He put me in touch with Andy Warhol, a medial friend as well. He is enthusiastic about the digital possibilities. For my most recent work, "Supra plant man", I spent 20 hours at the computer in addition to drawing and photography. At the end of September 2022, I will show them as art prints for a week in an analogue exhibition. You can view the pictures, one after the other, at balthasart for a month. I wish you much joy in doing so!
Don't let this up-and-coming artist slip under your radar!
---
Are you an emerging artist and you would like to spread your art? Apply to balthasart! We specialize in up-and-coming talents and we can help you start off the journey on the right foot!