My name is Monika and for me it is important to let something develop, sometimes slowly, sometimes dynamically. This also includes destroying it again and continuing to work with what has been destroyed, to look at it again and again, and to take time. The painting process in free painting is always exciting and intense. This is how powerful, but also light and cheerful works are created.
Studio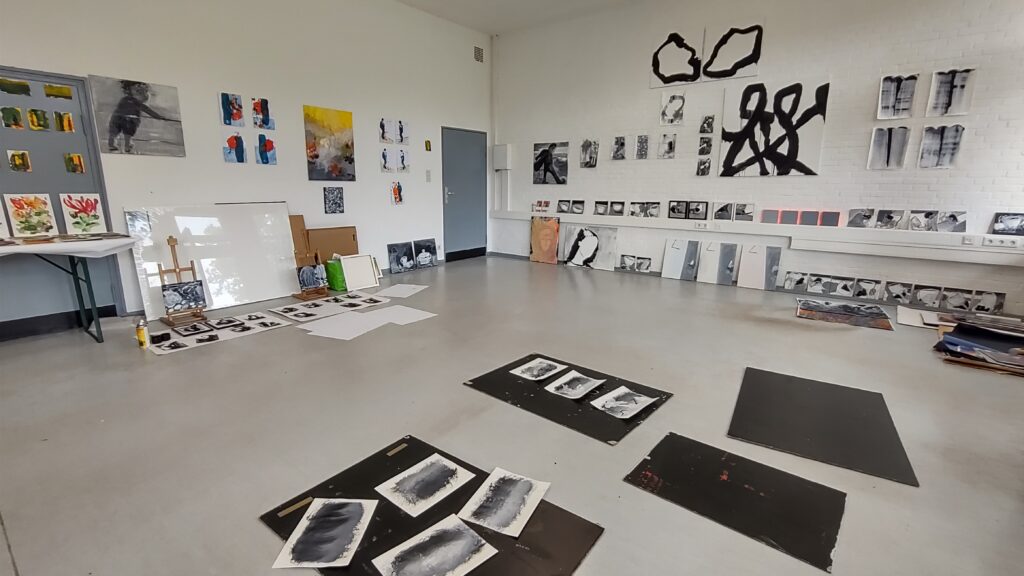 My studio is currently based in my house. This is where I work regularly. I love having the proximity, being able to get going at any time. Sometimes the space is not enough or I feel that a new environment is important. Then I look for external possibilities for larger actions for a certain period of time that I can use. Last year I found a former small village school and was able to get a large, empty classroom. Lots of space to unfold.  
New artworks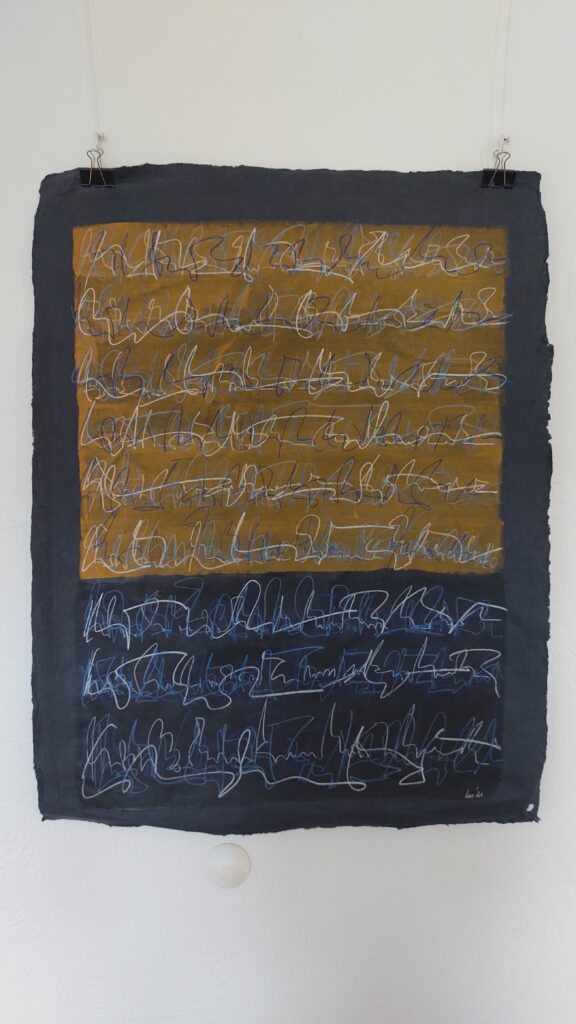 I have been working with the theme of line for some time. In my most recent works, I have gone into a rhythm with the line that is reminiscent of writing or or even a heart rate. My works are usually carried by music. Sometimes the line stands alone, but I also look for the connection with and in the surface.
Inspirations
I draw my inspiration from what I hear and feel. Any kind of music can inspire me. I am a fan of experssionism and informalism. When it comes to contemporary artists, I have been inspired by the works of the Berlin artist Evelyn Sommerhoff. I am also influenced by Axel Plöger, with whom I explored the path of surface, colour and line for many years.
For me it is important that there are always new paths, discoveries and surprises. My curiosity about the infinite possibilities is unlimited.
Don't let this up-and-coming artist slip under your radar!
---
Are you an emerging artist and you would like to spread your art? Apply to balthasart! We specialize in up-and-coming talents and we can help you start off the journey on the right foot!