My name is Susanne and painting has been a special means of expression for me since childhood. Through the use of different painting mediums, each work of art tells its own story. And I am happy to show you a part of my story here.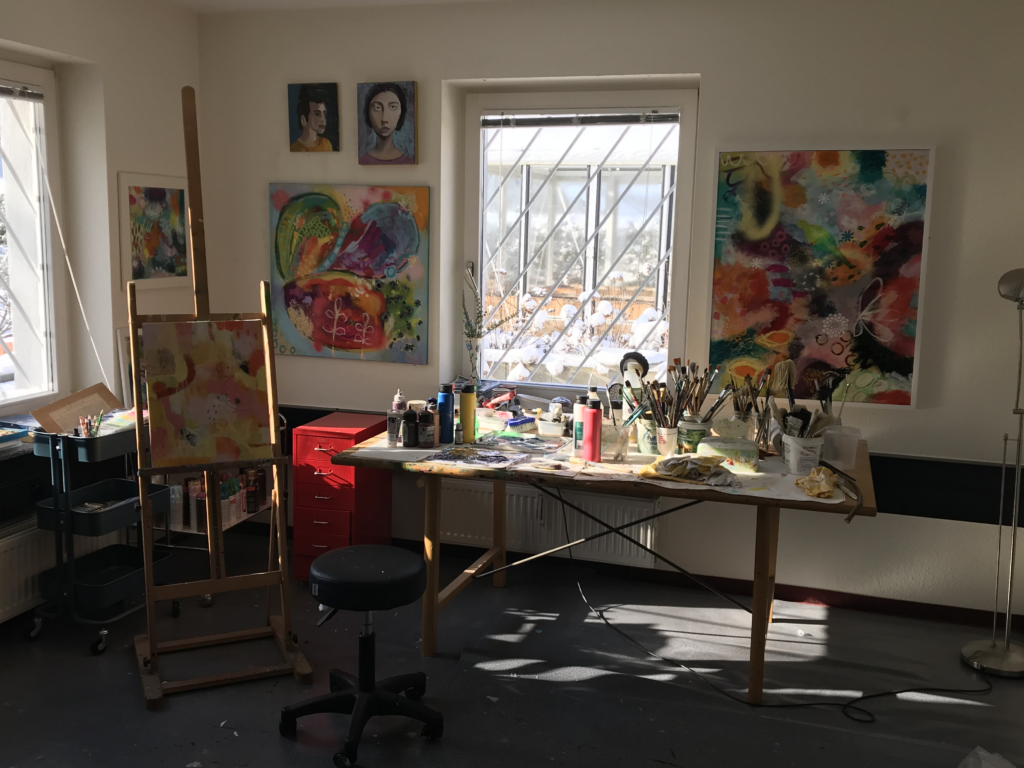 Studio
I have a very nice, bright studio space with a view over our garden. The studio is on the ground floor of our house. Two other rooms face the street and I use them as showrooms. In the studio I have the possibility to paint large areas on the wall, on an easel or on a table. There are shelves with painting utensils and a table on which all my colours are sorted according to tone.
New artworks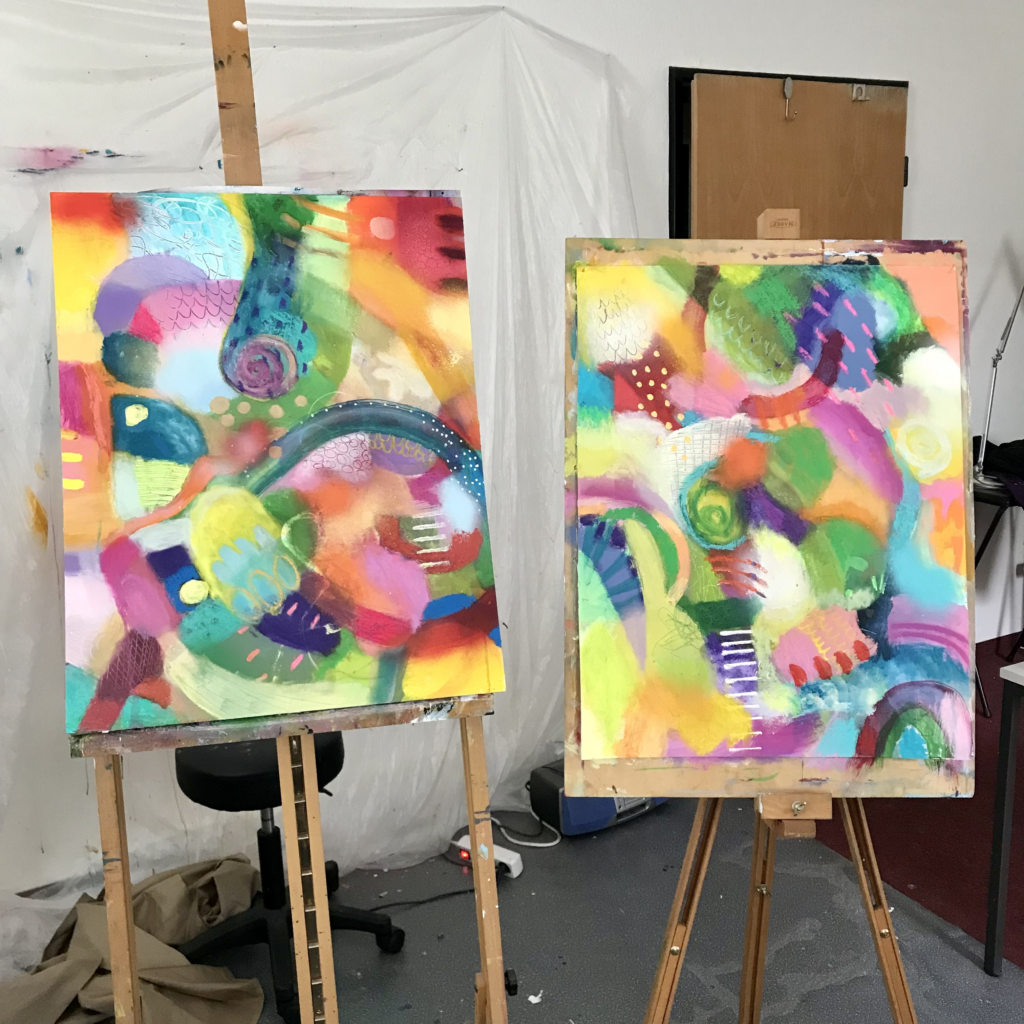 I am an abstract, expressionist painter. Bright colours, floral & organic forms find a place in my paintings as impressions from nature, my inner world. Colourful contrasts and strong rhythms float together in an imaginative harmony. The joie de vivre of my works takes the viewer along, creates emotional touches of liveliness. Using a variety of painting mediums such as acrylic, oil pastel, ink, pencil, colour spray, textured gel and more, each artwork tells its story. From a place of intuition, combined with knowledge of colours and materials, I build the painting layer by layer and with expressive detail.
Inspirations
I am inspired by nature and especially by our garden. The shapes and colours of plants and flowers. I collect colour cards from wall paints and interior design companies and mix the colours I like. On Instagram, I follow various artists who always inspire and motivate me.
Don't let this up-and-coming artist slip under your radar!
---
Are you an emerging artist and you would like to spread your art? Apply to balthasart! We specialize in up-and-coming talents and we can help you start off the journey on the right foot!