My name is Verena and I have been painting for many years, processing my insights into the human self-concept as well as the phenomenon of brand identity, about which I have written a doctoral thesis, several specialist books, articles and realised various projects.
Studio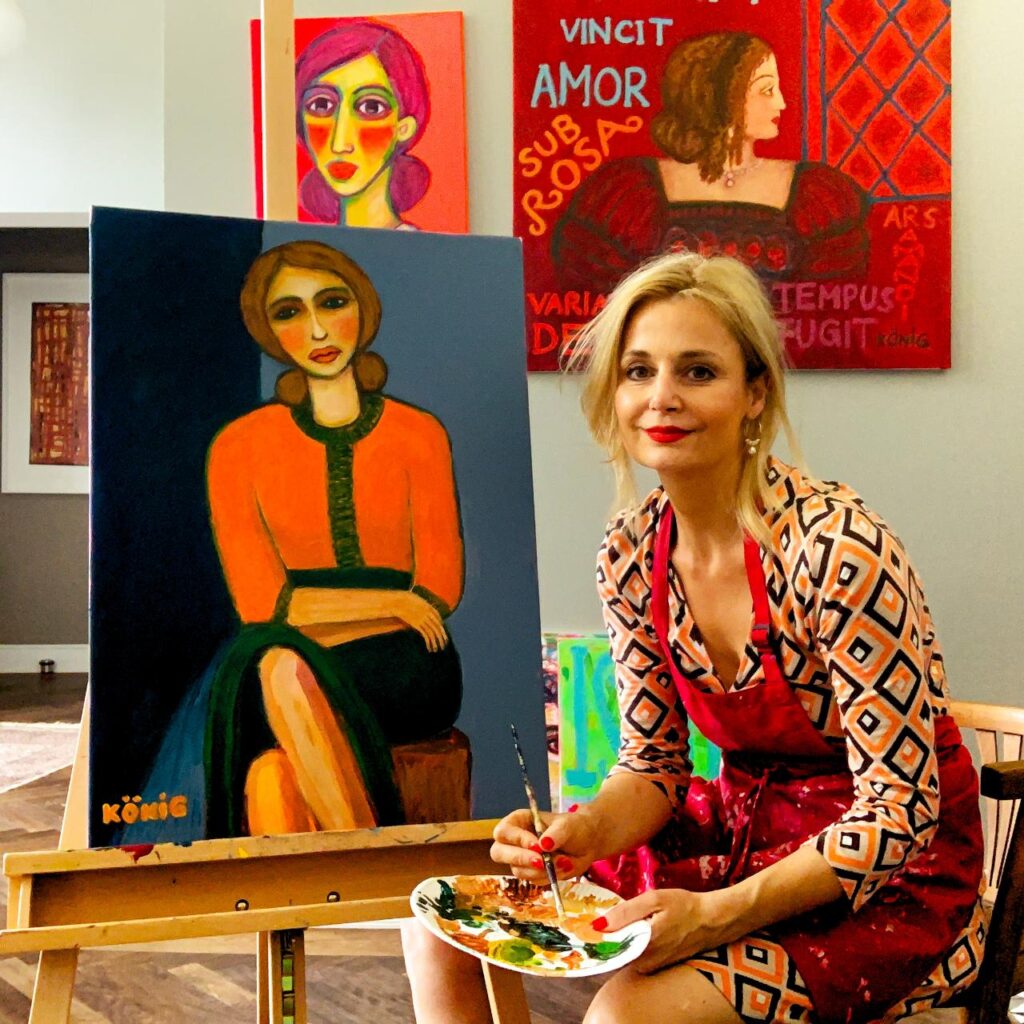 The conception of my paintings is created in our city flat and the finalisation takes place in our weekend house, which is located in the middle of nature and whose interior I have designed in bright colours.
New artworks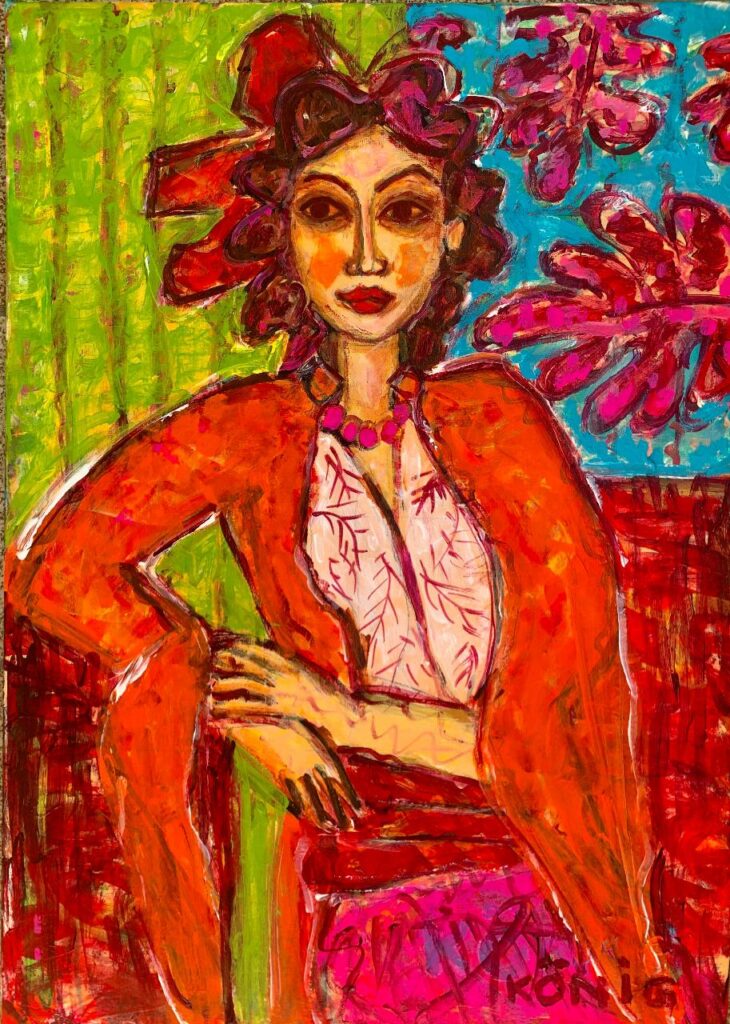 In my series "Self-Concept" I thematise the self-image of the female, which is constantly confronted with new challenges by a dynamic environment. Torn between two worlds, she searches for attentiveness and consistency – on the one hand, loneliness with conscious alienation through an escape from information overload and, on the other hand, the desire for attention, acceptance and recognition.
Inspirations
As a university professor for applied sciences, I have been dealing with the phenomenon of human identity in the context of consumption and psychological brand loyalty in my publications for many years. I also transfer my findings on human psychology to my pictures and so the expression of identity through colour is at the centre of every picture. It is about the tension between self-image and external image, ideal and real as well as intrapersonal and interpersonal influences. I find inspiration in the works of Expressionism, Fauvism, Art Nouveau, Pop Art and contemporary art.
Don't let this up-and-coming artist slip under your radar!
---
Are you an emerging artist and you would like to spread your art? Apply to balthasart! We specialize in up-and-coming talents and we can help you start off the journey on the right foot!