Studio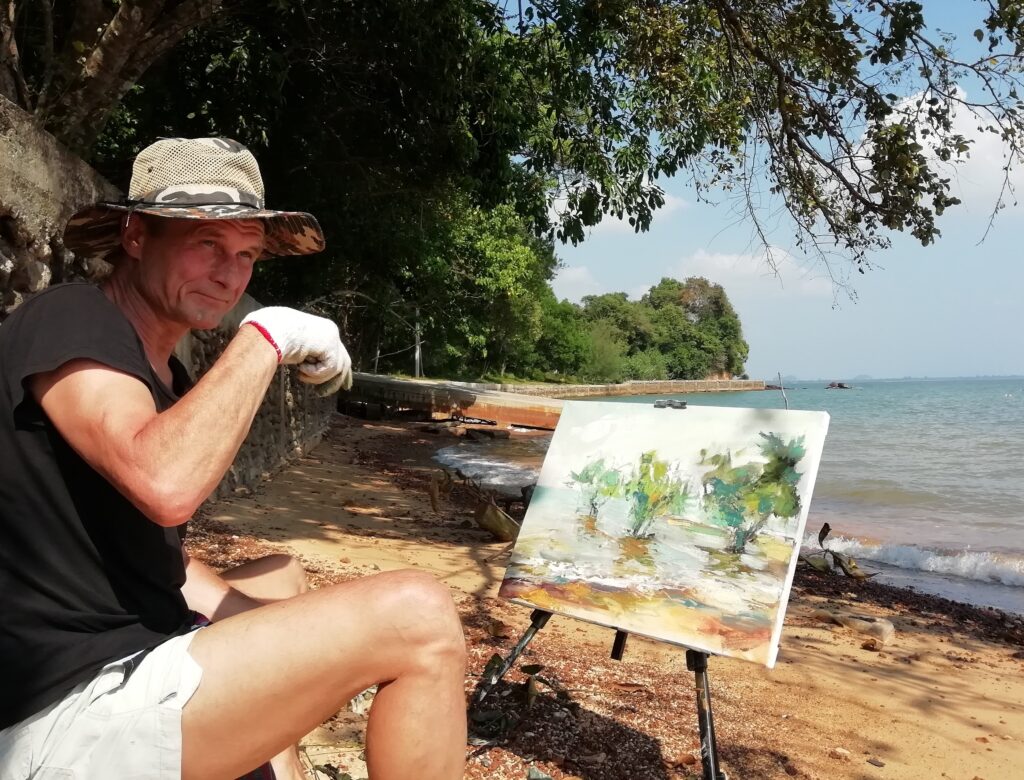 The atmosphere around when I paint affects a lot on my artworks. To be honest it is difficult to describe a place that moves several times per year. It could be a calm little room inside my own house in my lovely Belarus or Poland, or a wild abandoned beach on the North part of SriLanka's islands and even full of people in the center of Berlin with a lot of ambient sounds that are giving your works some special nuances, this list could go on forever.

New artworks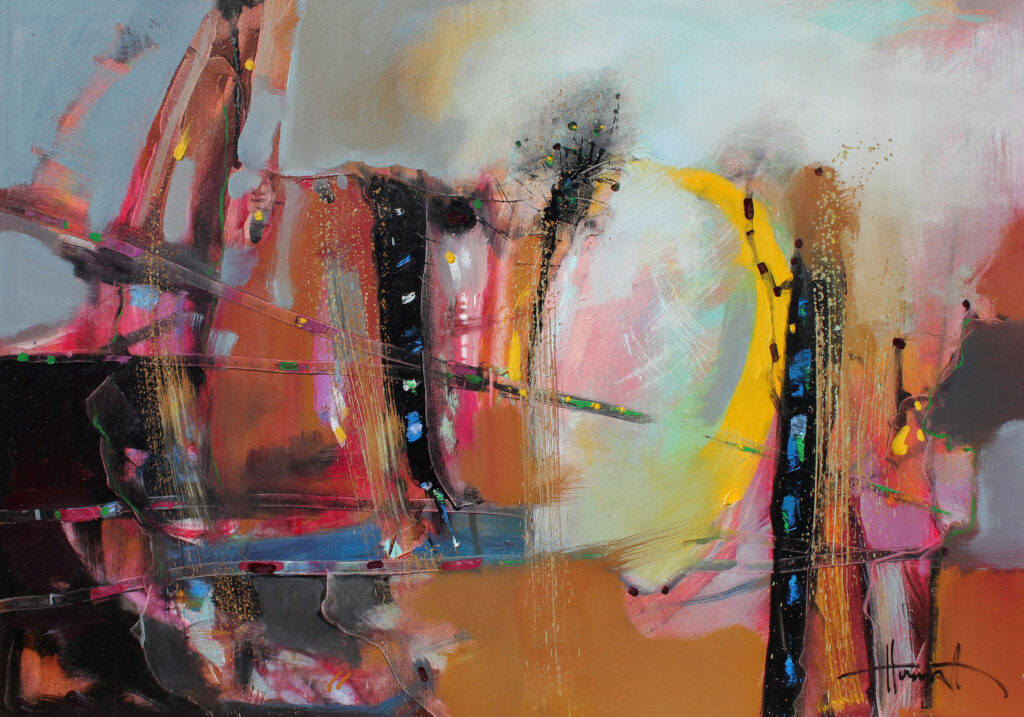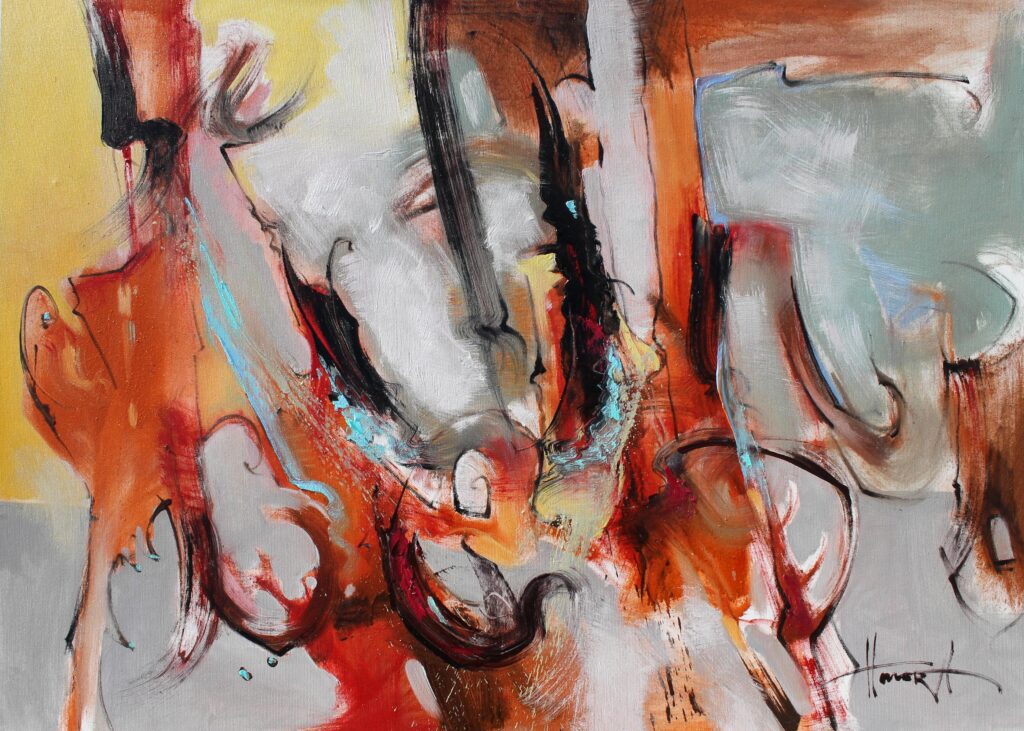 Oil and canvas are my tools. Palette knife I can easily change with my fingers or with any wired shaped item nearly, while my consciousness will be completely eaten by involvement in the process of creating an imprint of my thought. And suddenly, I already uncovered the corner on how my abstractions are born.
Landscapes like polaroid photos, during a few minutes can be thrown out from black box, so called brain, so as to not lose a moment with the same weather, ocean waves or jumping out fishes you should be fast. Your interest should be on the top during all drawing process and at the end, like after a short dream, you see your feelings in real just in front of you.
Inspirations
The only thing that i can do, is to draw out emotions on the canvas and go back to calm sleep.
One of the goals of my drawings is to convey emotions and ideas through my canvas. And in an apathy state or just in a moment of boredom you can look at the landscape and create your own plane to visit some far corner of the planet. Or desolated by long searching for any solution you can take a glance at the abstraction and find the way out easily, or even with fresh ideas invent something new.
In conclusion, a bit about my way. I graduated from University of in Belarus, defended my master's degree at the Faculty of Painting and Graphics. Step by step, year after year I slowly honed and learned new tricks and mixed everything with new emotions from new continents, books, acquaintances or just with a glass of wine to make new unique arts. Variety exhibitions, sells all over the world give me a strong feeling of the right way. It will go on forever, and every day will bring new colors on our life canvas.
Don't let this up-and-coming artist slip under your radar!
---
Are you an emerging artist and you would like to spread your art? Apply to balthasart! We specialize in up-and-coming talents and we can help you start off the journey on the right foot!