Now you have started to sell your art pieces online with balthasart. There are thousands of people seeing your artwork every day. This is great! However, with all this extra exposure, you want to be protected from plagiarism! We are here to ensure that all our artists in our community are well prepared for any situation. By signing your work and having an art certificate, you can secure your intellectual property. Let's break down some of the easiest and most effective ways to do it!
Sign it!
A legible signature tells who you are. The art market's average price of signed pieces is higher than the unsigned ones. It is the most common way for artists to authenticate their art and is also a part of the art itself. However, it is not as easy as you think. There are a few things you should keep in mind.
1.Sign your name legibly. An artistic sign could be cool, but sometime it could be hard to read. Think about your signature as your logo, your brand. People should know who you are through your signature and be able to find you online.

2. Use the same medium as your artwork to sign. Not only for the harmony of the painting but also because it would be more difficult for forgers to fake it
3.Sign before the painting goes dry. So the signature is not on top but embedded in it. It makes it easier for people to identify it while signing it later to make people think of it as a move of art forgers.
4.Be consistent in the way you sign. Signing art differently may make you think that you look more mysterious. NO It doesn't. It will confuse people, and nobody will know who you are or your art. It's OK to have two or three different signatures, but more than this will only make things more complex.

What? Do you think the signature will interfere with your art piece aesthetic? Well, you may be right, and we have the answer.
Here are some examples of how other great artists make their signatures more aesthetic:
Sign in colors that match the colors of the art, look how Claude Monet nailed it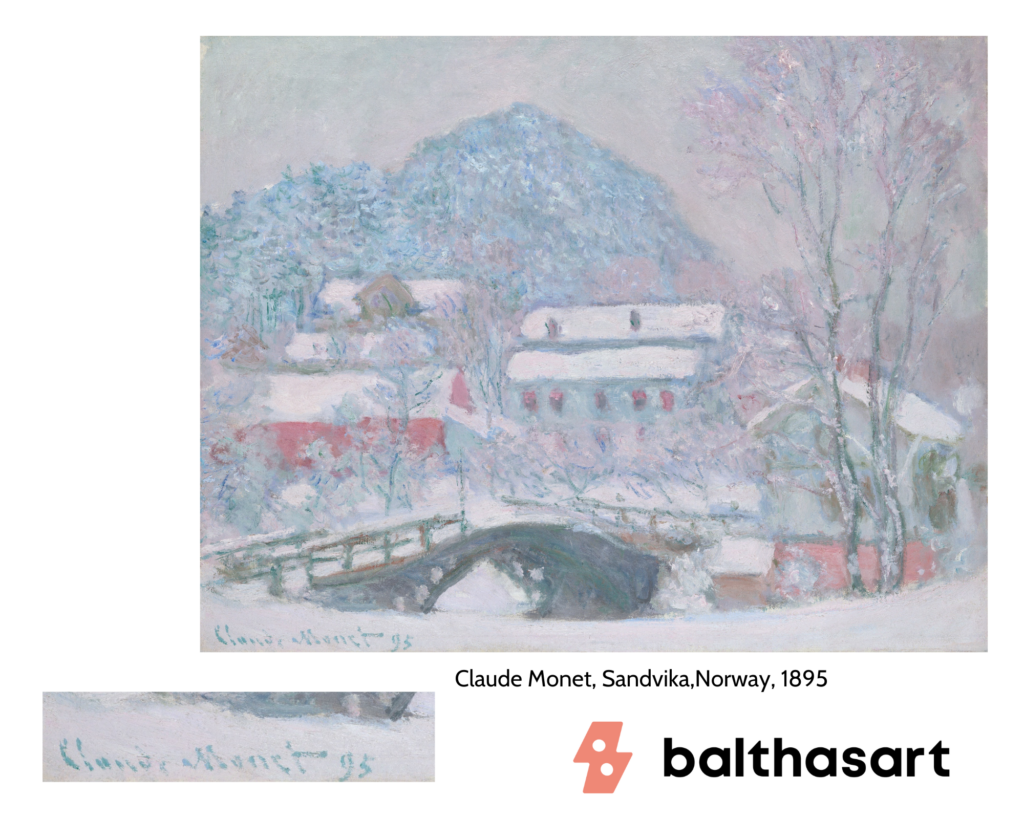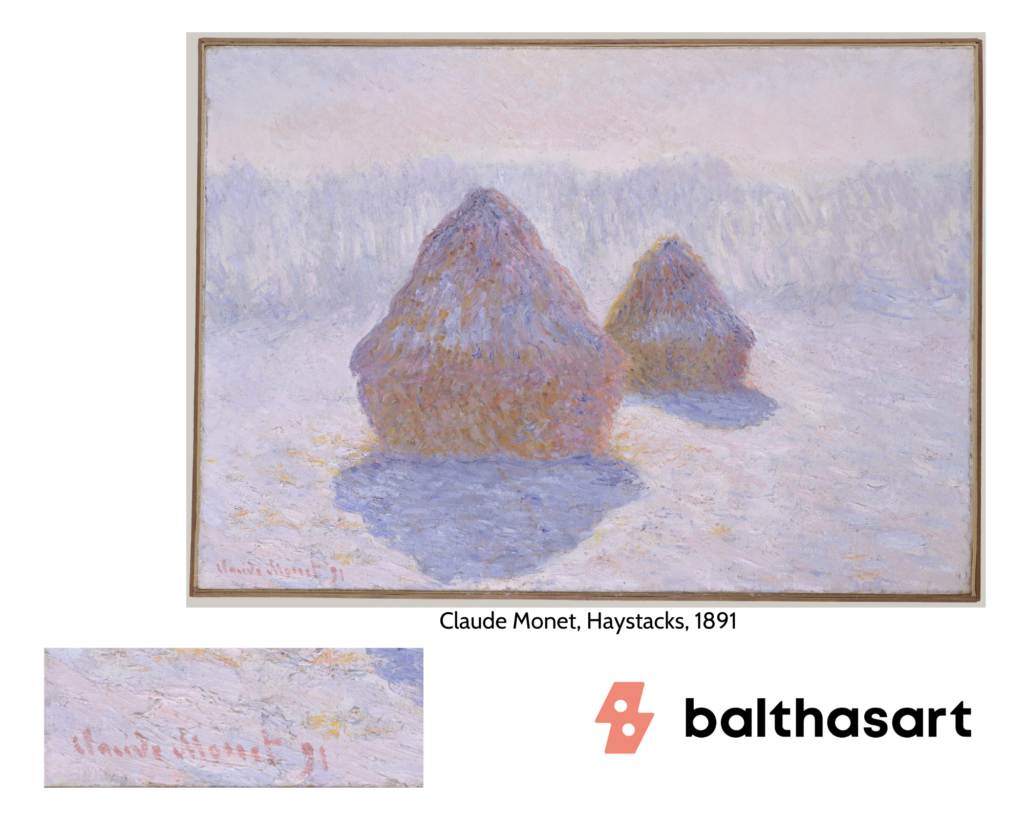 Use same brush stroke for signature, Paul Signac and his friend Henri-Edmond Cross may have a conversation about it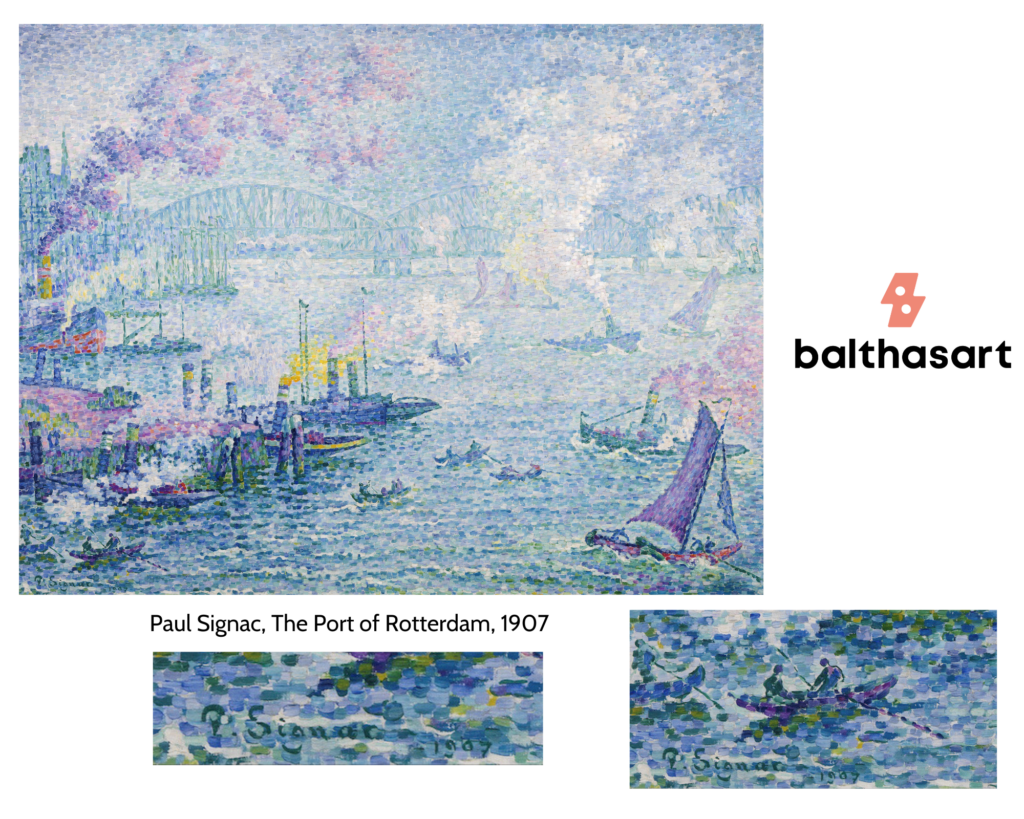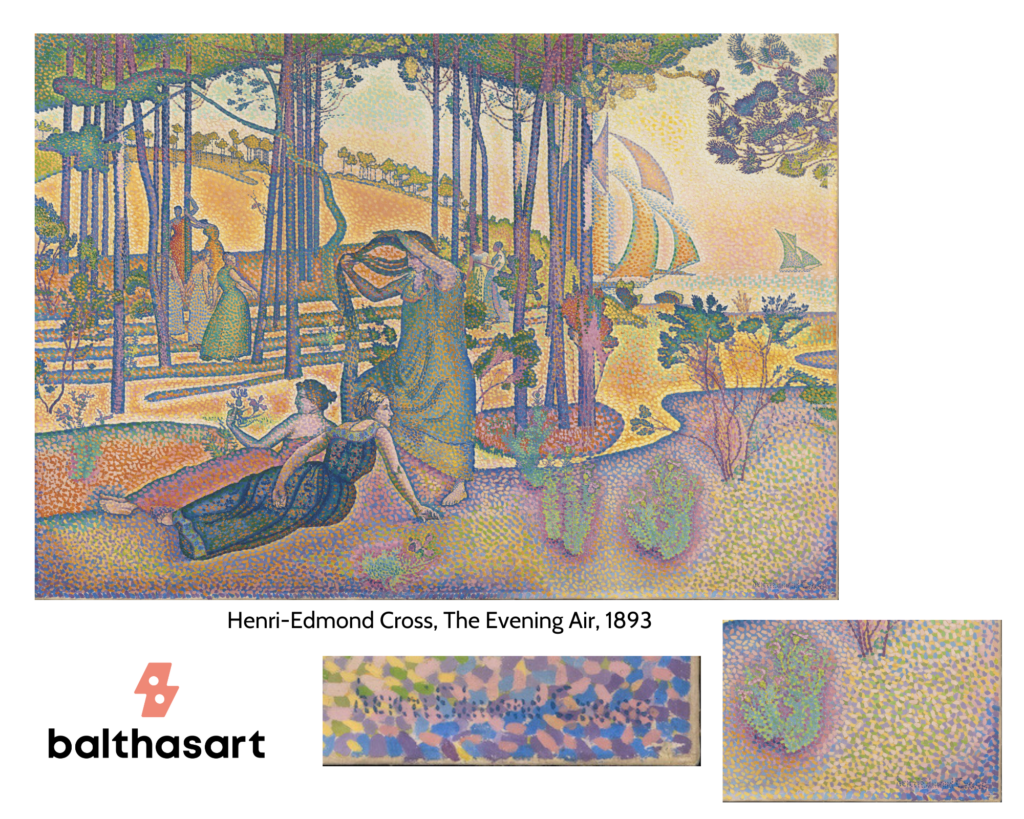 The hidden signature that you may not find at first sight. Artist knows where to hide.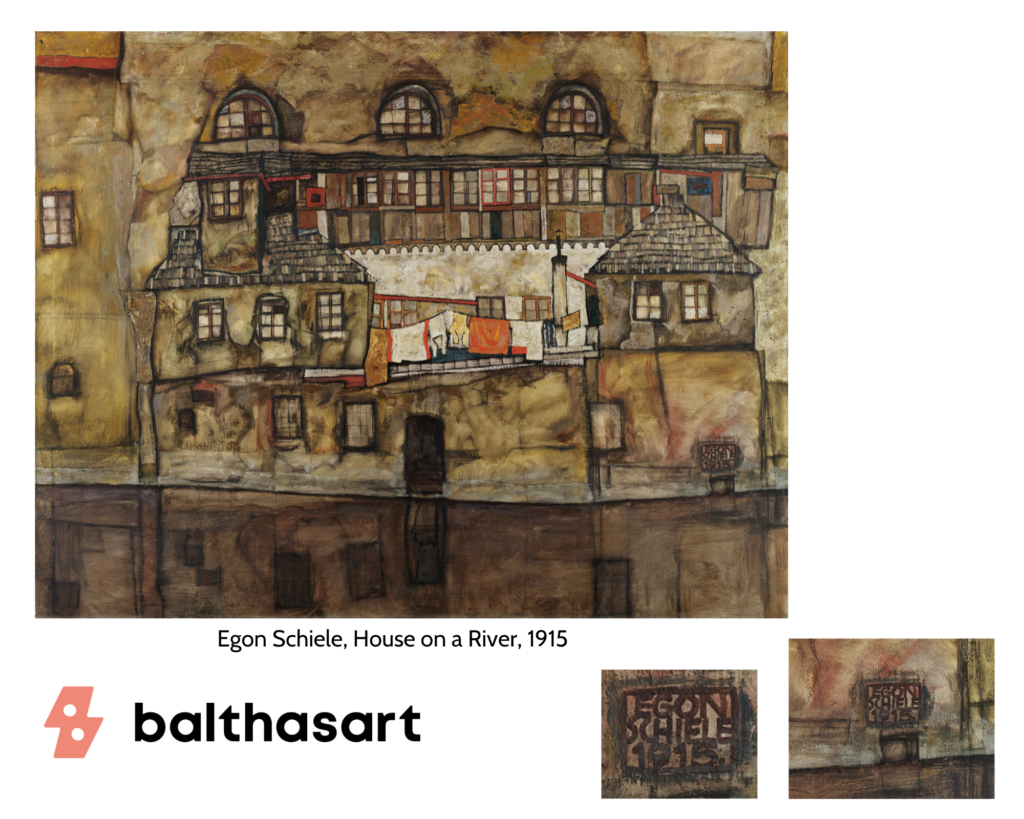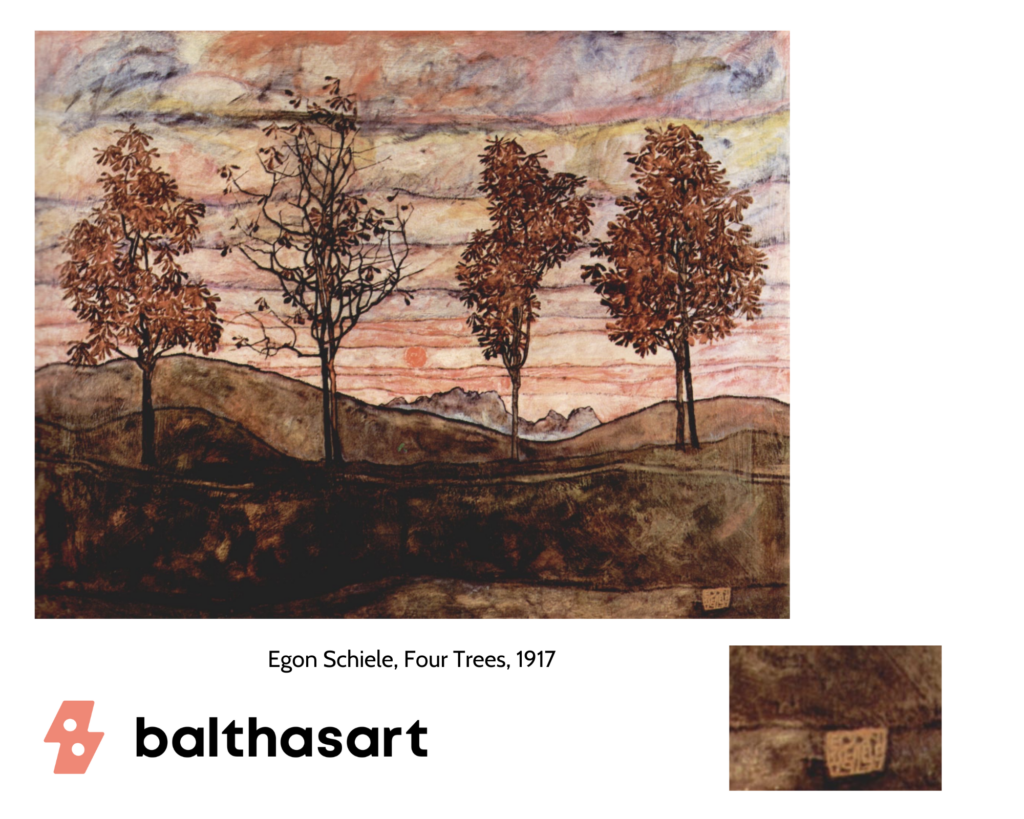 The artists who master the art of hidden signature! Warm welcome to Pieter Claesz, Sofonisba Anguissola and Florine Stettheimer.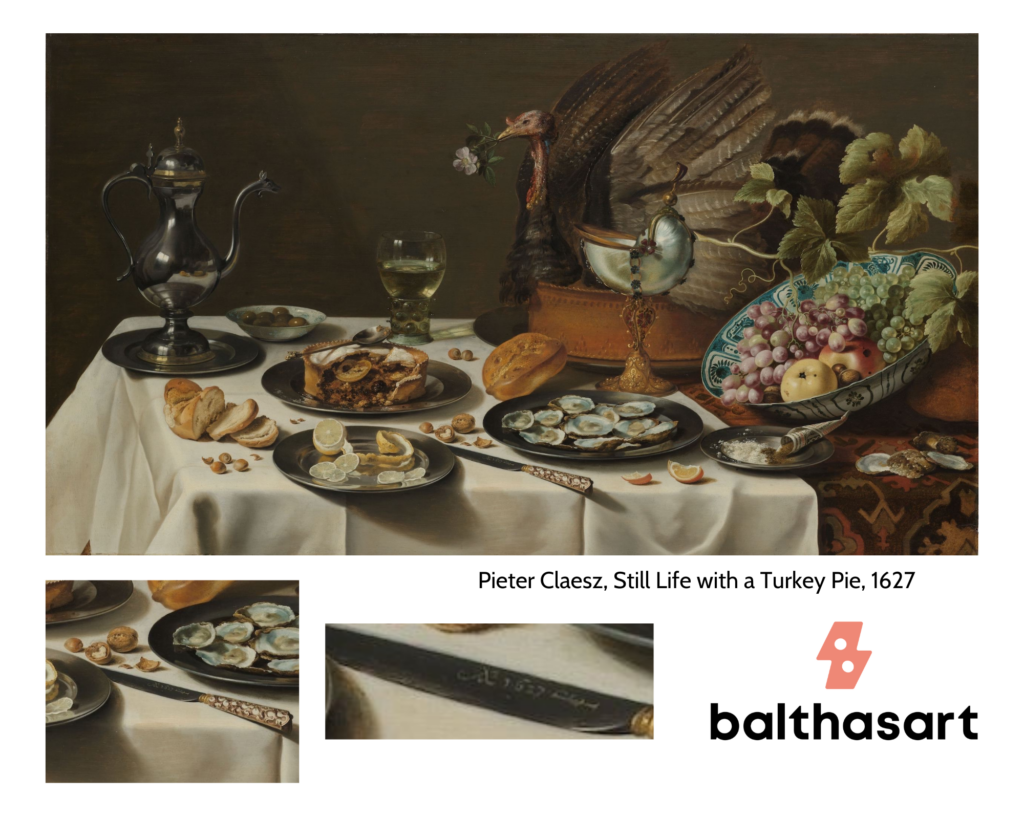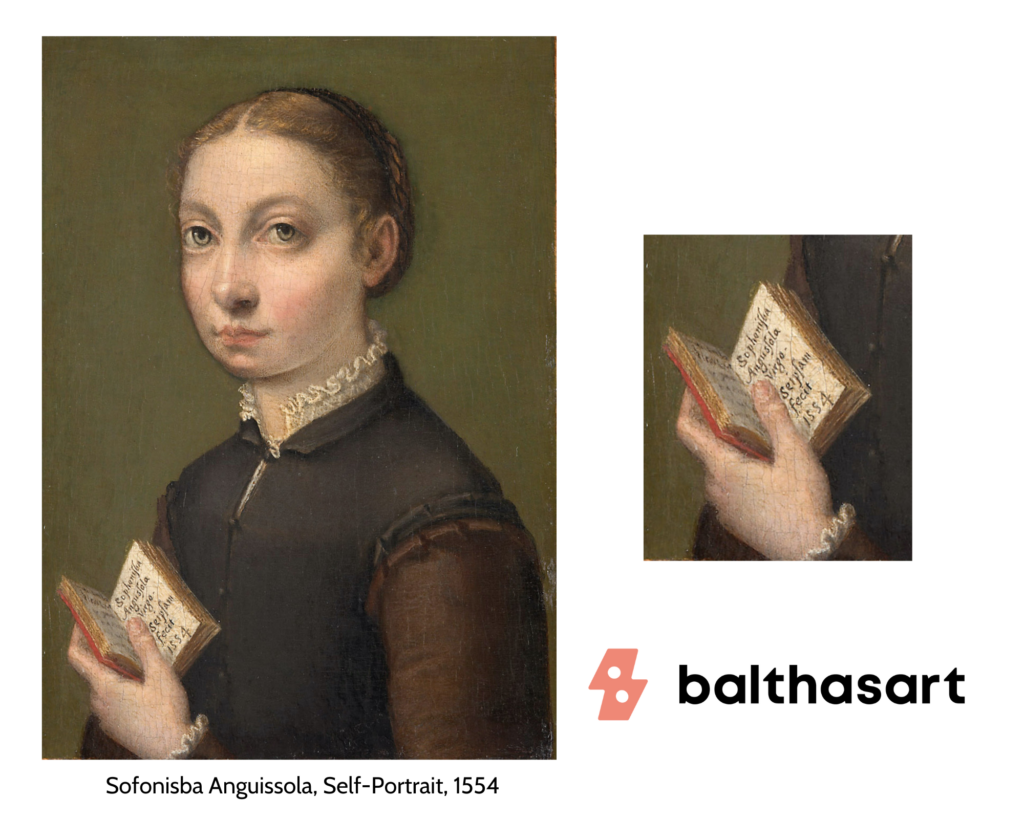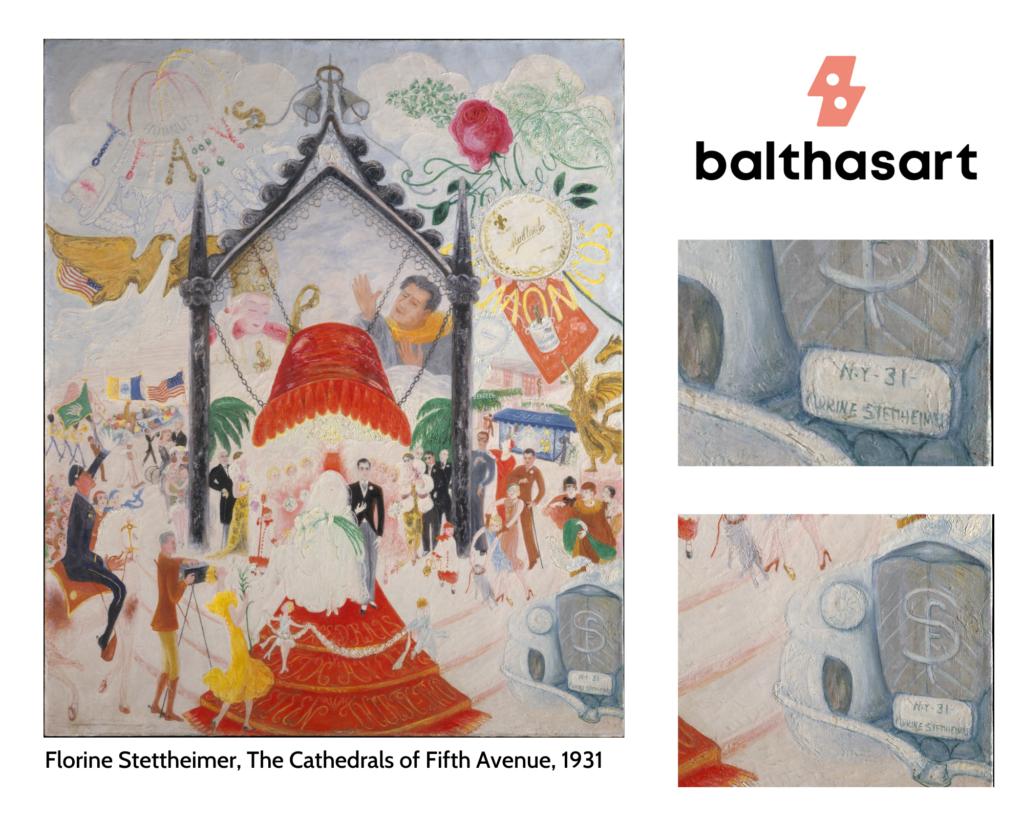 Sign and provide even more information on the back of the canvas.
However, sometimes a sign in the art just doesn't feel right. Many contemporary artists don't want things to interfere with the piece's aesthetic, but they do sign their names on the back of their work. Besides the sign, they also put the artwork name, the drafted date, the finished date, and the medium they use.
We recommend doing so even if you already have a signature on the front!
Art Certificate!
Want another way to verify the authenticity of your work? Here comes the handy art certificate! For our balthasartists, you can chill. We get one ready for you!
What is a Certificate of Authenticity?
It is a certificate to prove the artwork's authenticity, of course! Its a document displaying important information such as:
The description of the artwork.
The artist's name, country, and signature.
The date of authentication
A certificate of authenticity proves that you created the artwork and indicates that your artwork is worth investing in. A certificate of authenticity also acts as a receipt and record of sale for you and the buyer.
Signifying and certifying your artworks is an important way to protect your intellectual property as an artist! We hope you enjoyed these tips on how to secure your art! Remember, this is something balthasart takes seriously, and that's why we certify the authenticity of all the great original works sold on the site. If you have not already signed up and want to be represented by an art platform with these and other perks, sign up now!