I am Drew Mazyck and my paintings are about raw, improvised expression. They are honest outcomes of the situations they were painted in. There are no plans or drafts, just the will to listen to myself and the process as I paint. Accordingly, the aim of my practice is to connect with my own sense of integrity, my need for authentic expression.
Studio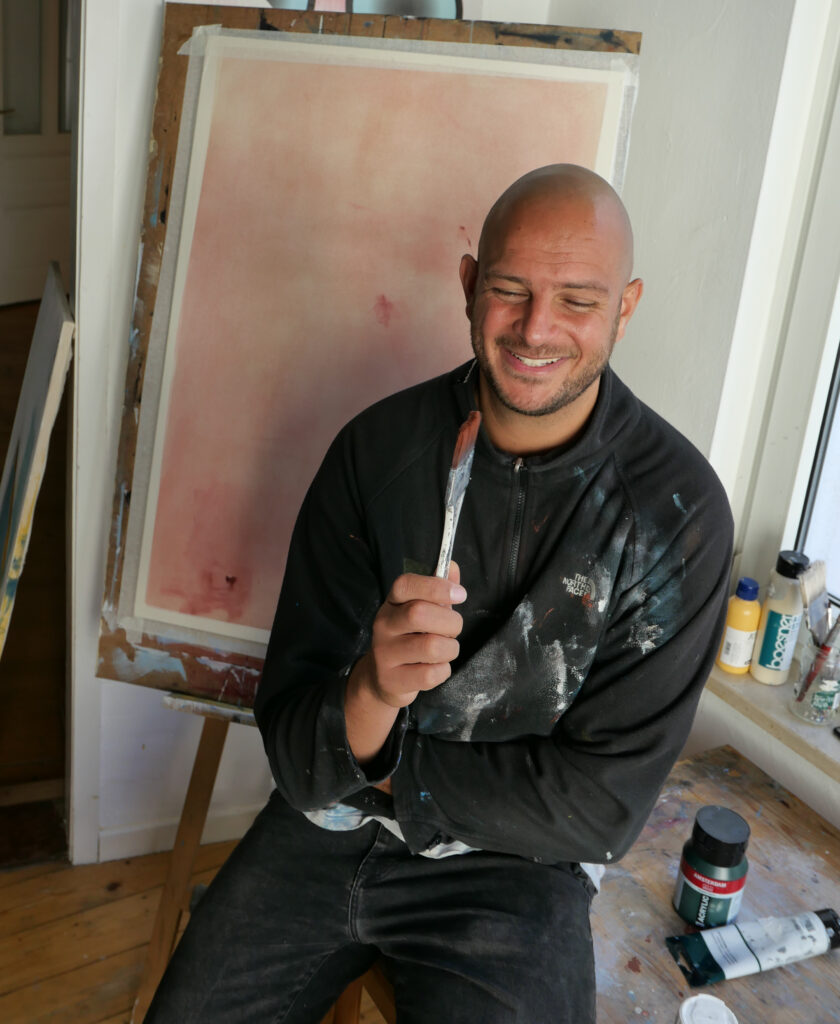 At the moment I paint in the part of town that I grew up in. This makes me feel very connected to my childhood and youth and it finds its way into my paintings. I'm also excited for what's ahead: In January 2023 i will move my studio into Atelier Frankfurt, the largest and most vibrant creative hub for artists in Frankfurt.
New artworks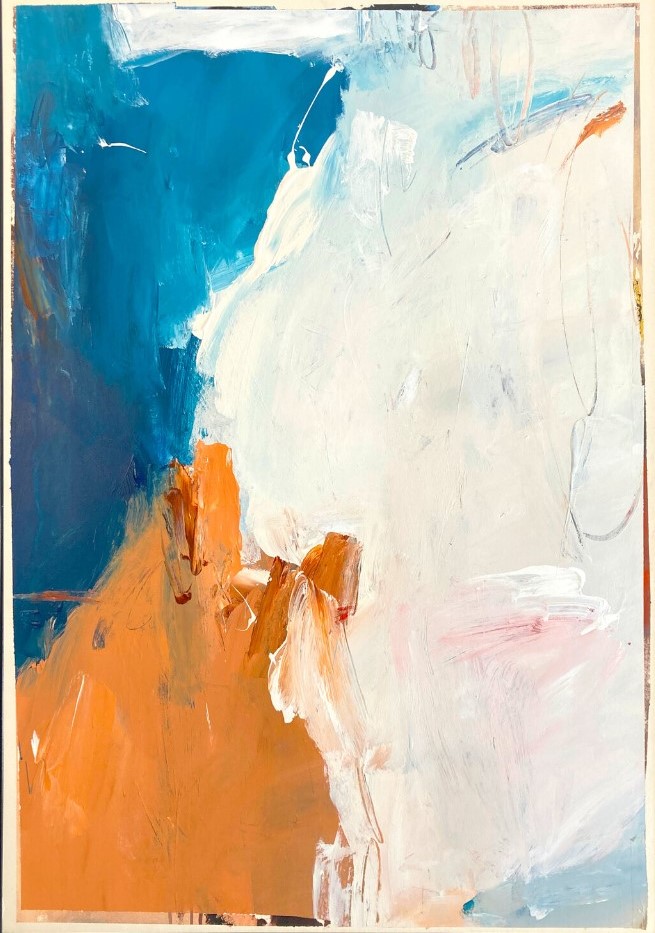 I love the moments where I encounter something that is unmistakably clear and at the same time intangible by means of language. That is my ethics of creating art.
Inspirations
I get inspired by all sorts of sources. Abstract Expressionism and the German informel have played a huge role in my painting. However its also the music I listen to, the students I teach, and most of all my dancing and yoga practice (I dance contact improvisation).
Don't let this up-and-coming artist slip under your radar!
---
Are you an emerging artist and you would like to spread your art? Apply to balthasart! We specialize in up-and-coming talents and we can help you start off the journey on the right foot!