My name is Natalya and I am part of the Balthasart community. There are a lot of talented artists on the Balthasart and everyone can be inspired, the artworks are unique! I like artwork by Luigi Iona, Emanuele Bevilacqua, Cornelia Hauch, and many other artists.
Studio
I live and work in Riga. My studio is my home. The area is small, but enough for me and my assistant for all our creative work. 🐈✨🎨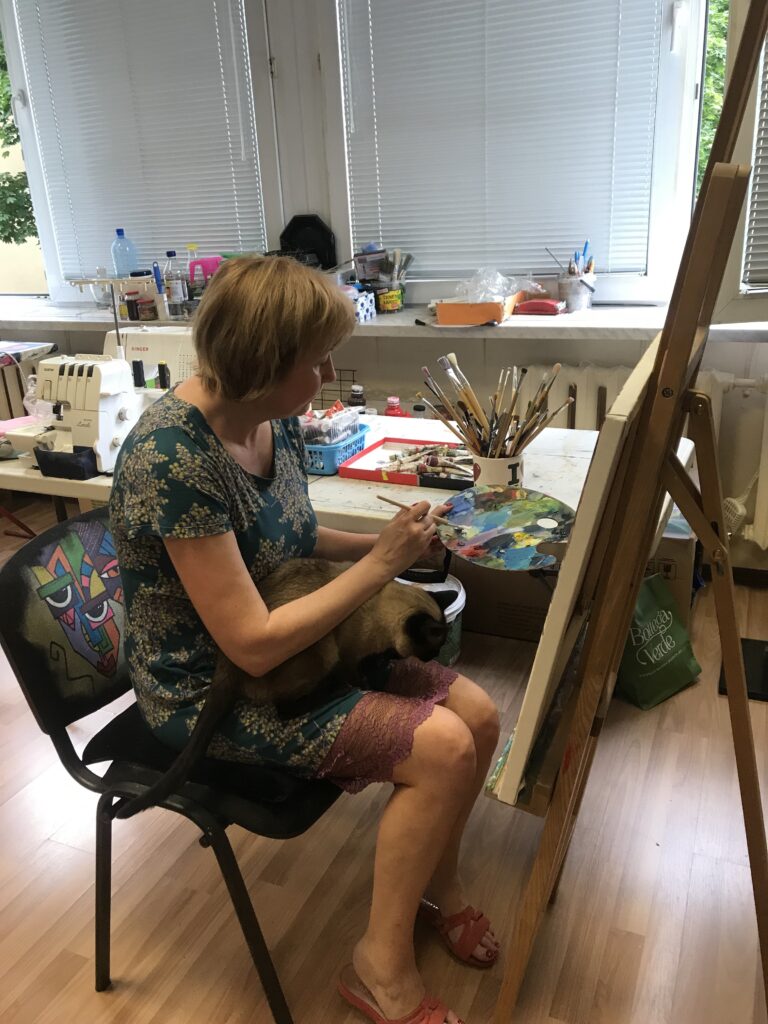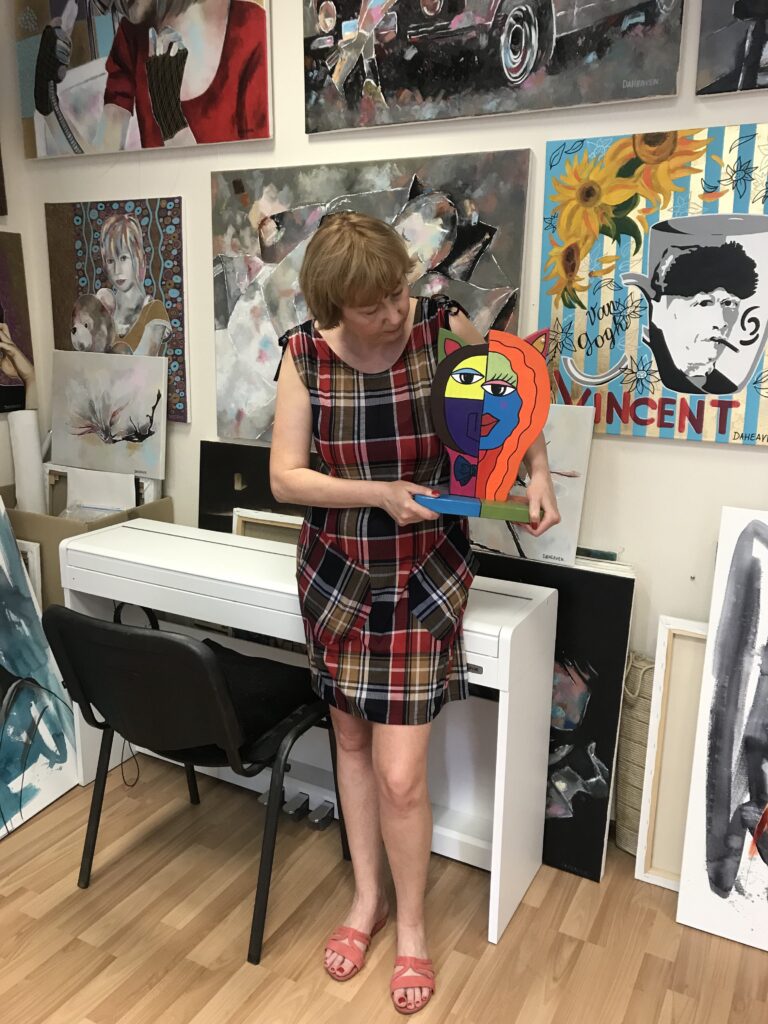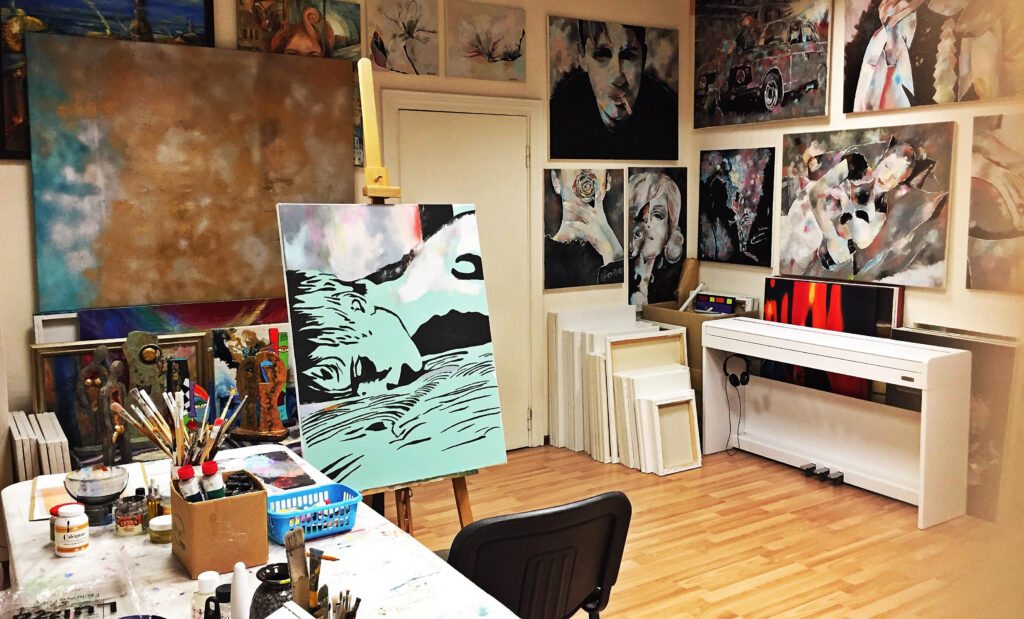 Inspirations
I mainly paint on canvas with oils and sometimes I add acrylics and felt-tip pens.
I paint people – their emotions, feelings, and thoughts. I like trying new styles and trends. All my creativity is an experiment.
I like to sit somewhere in a crowded place with a cup of coffee and observe the behavior of people. And of course, many exciting things can be found on the Internet, and then transferred to the canvas. My assistant, the cat Kim, helps me with everything. So in my artworks, there is also his participation.
I like that people see in my work something of their own, which touches their hearts and souls.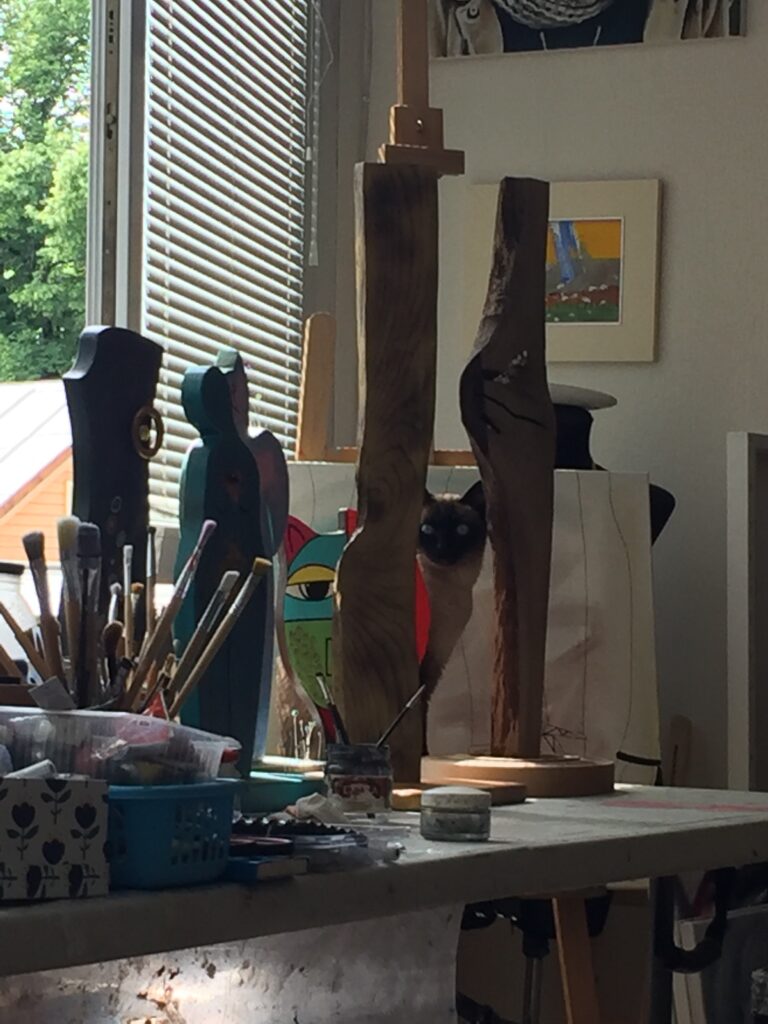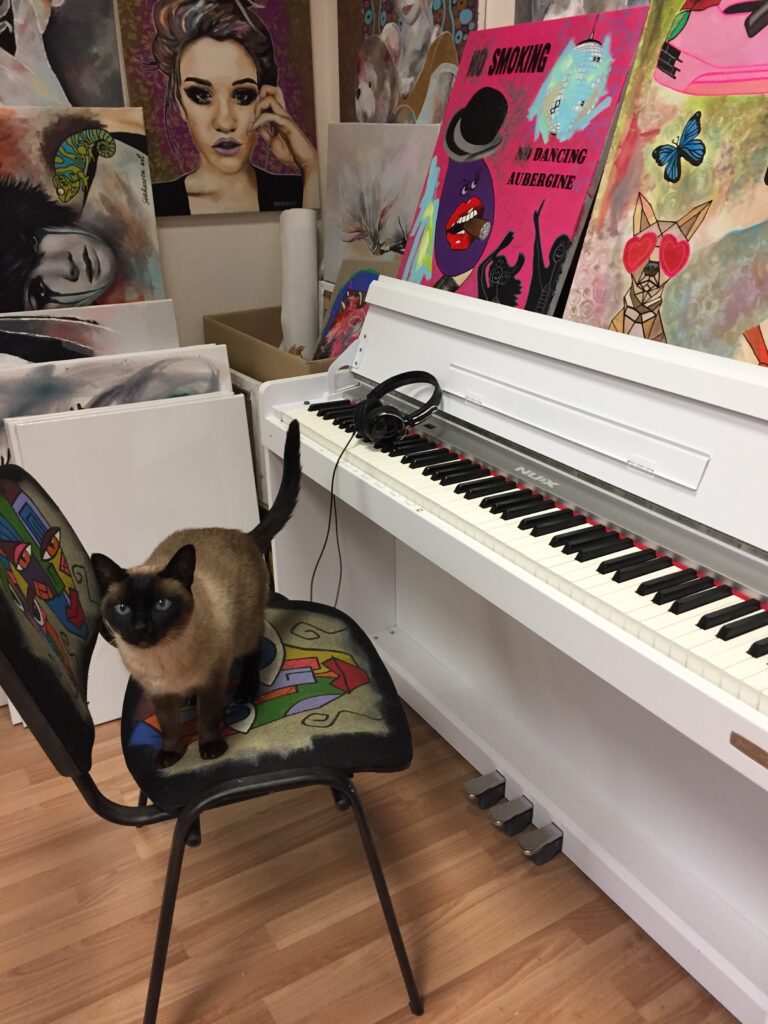 New artworks
I quickly get tired of the monotony, I paint in collections of 10-20 works. I know that curators consider it unprofessional when an artist draws in different styles, but I can't help myself and follow my inspiration and emotions. In the next few days, I want to create a series of artworks on paper in the form of sketches with the addition of color.
In addition to painting, I play the piano and create wooden sculptures from the remains of wood from furniture production.
My last creations are: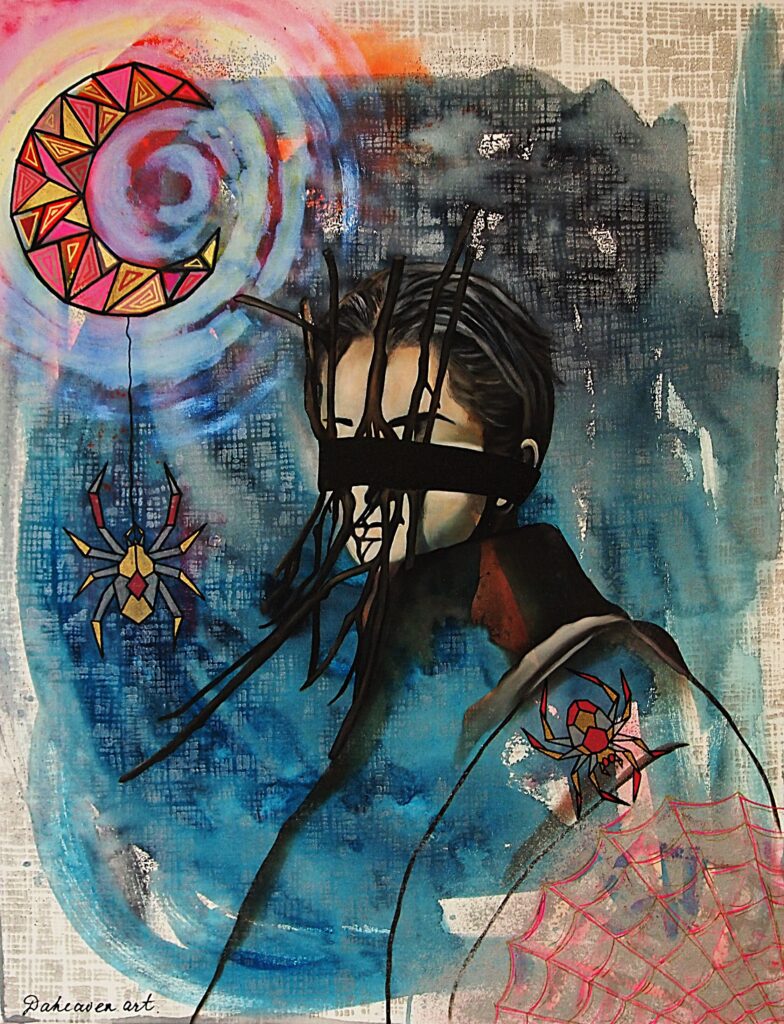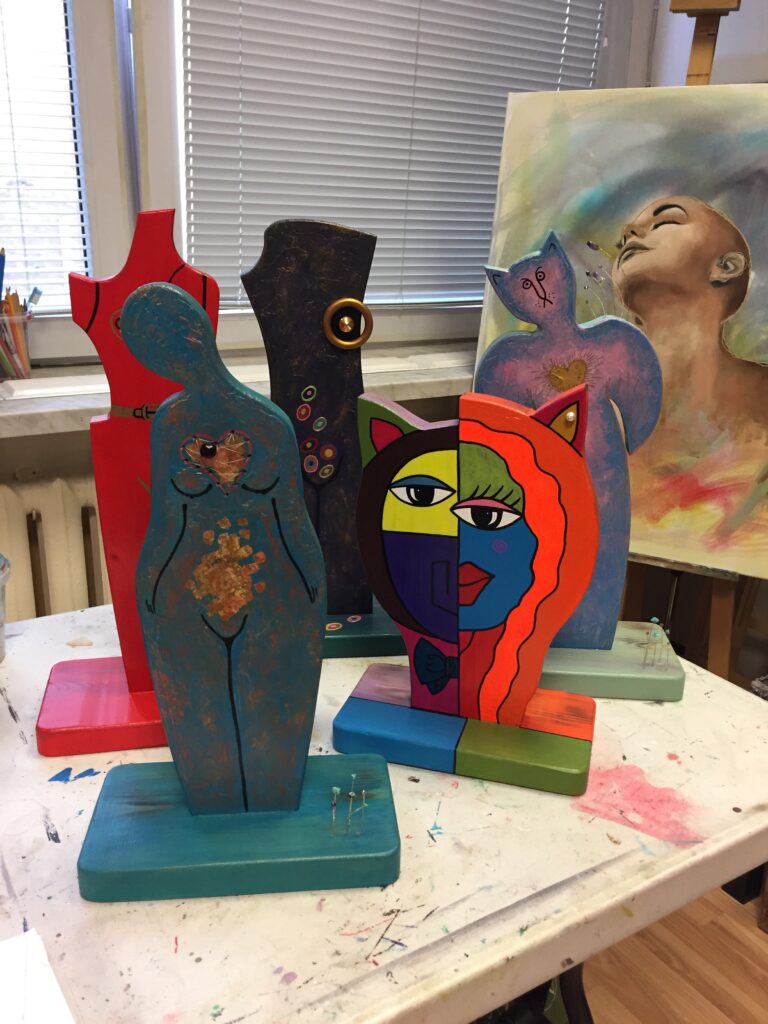 Don't let this up-and-coming artist slip under your radar!
---
Are you an emerging artist and you would like to spread your art? Apply to balthasart! We specialize in up-and-coming talents and we can help you start off the journey on the right foot!