Hi, I'm Ana and I really want to share my story! I love art and in fact have a university degree in fine arts. For a long time, I dealt with slightly other things, such as interior design, where I realized my artistic ideas in 3D and bigger sizes. I also painted polychromes in some projects.
Studio
I have been returning to painting recently. Now, my atelier is a part of my cozy apartment. I hope this will change soon and I will gain a lot of new space.
New artworks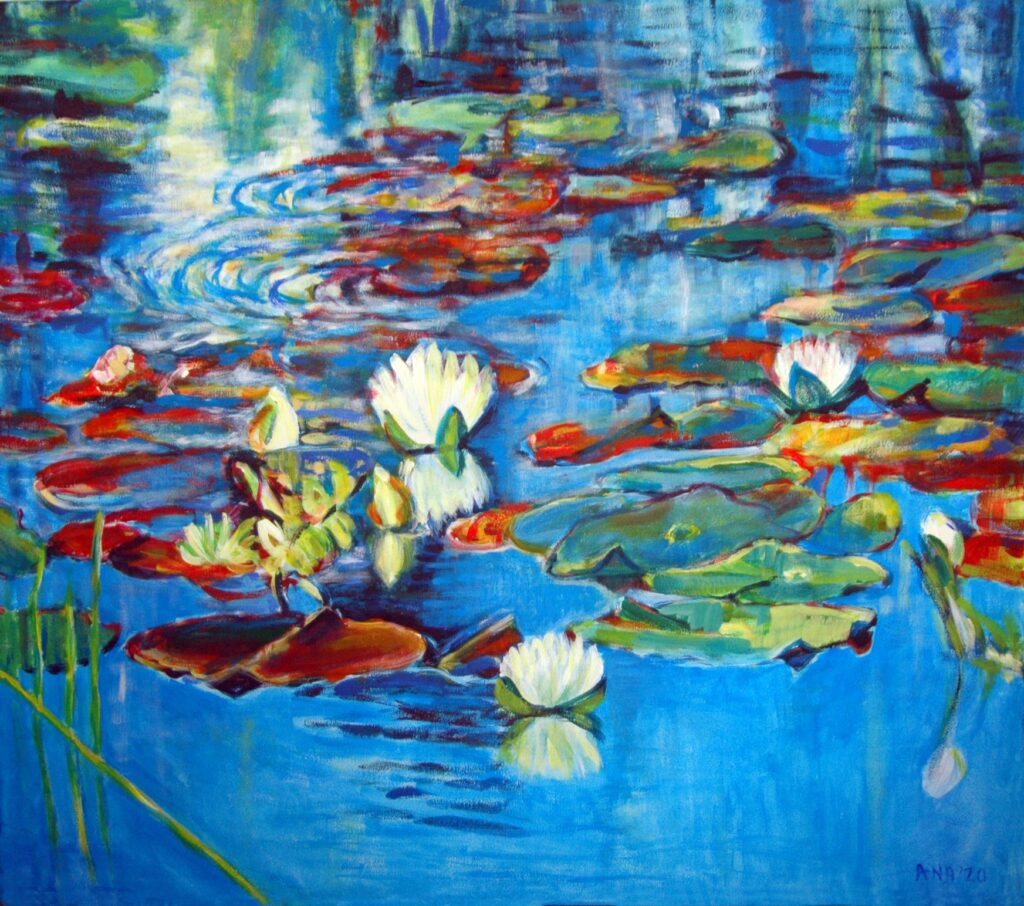 I paint with acrylic paints; I love oil and sometimes I like the lightness of the watercolour technique.
I am currently preparing myself for a completely new subject of painting. I am extremely excited about this new challenge. I hope you will like these images and they will show you a completely new version of me.
I constantly set myself various challenges and do what I can best. I had a lot of fun painting whole series, such as Parisian cafes, flowers in watercolour technique, travel memories, a different look at water lilies.
Inspirations
Even during my university, I studied the department of great masters a lot, I painted copies of their works, which had a huge impact on my painting, for example colour. I started with the Dutch masters. To this day, I love the paintings of Van Gogh, Modigliani, Picasso, Gauguin, Cézanne.
The Toulouse Lautrec dancers are brilliant, including those from Degas. The way Matisse used colours is amazing and I can't leave out Klimt and his landscapes.
I think of myself as an artist seeker. I am fascinated by the diversity of nature in every detail.
Don't let this up-and-coming artist slip under your radar!
---
Are you an emerging artist and you would like to spread your art? Apply to balthasart! We specialize in up-and-coming talents and we can help you start off the journey on the right foot!