Studio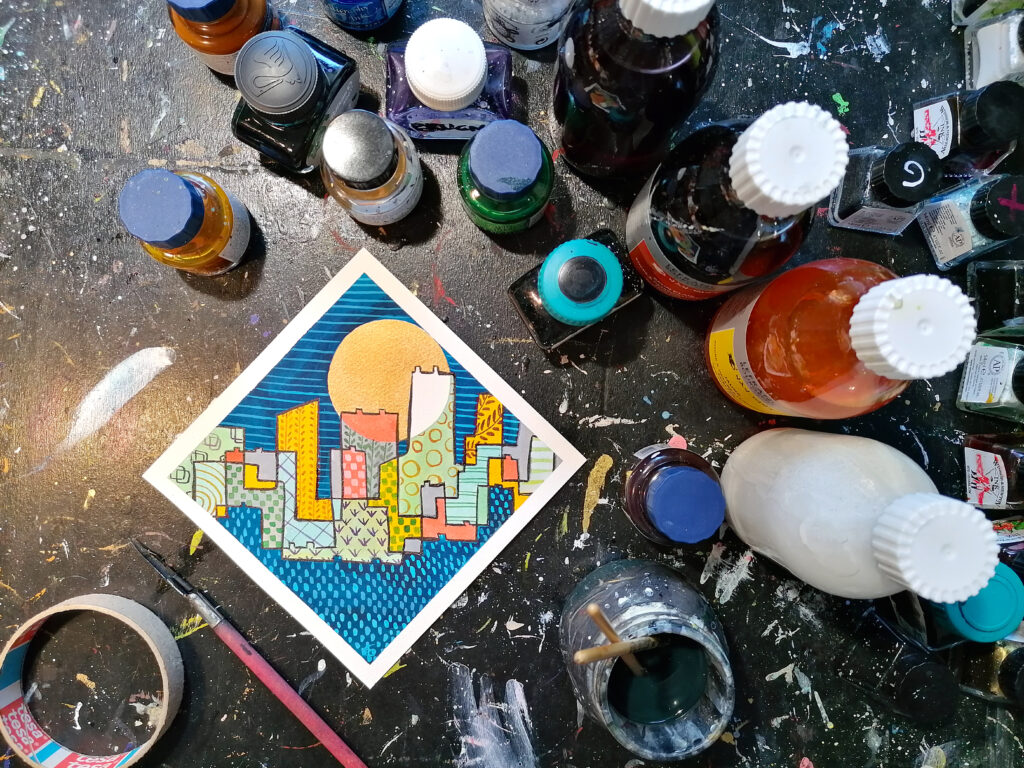 EB studio (I like to call it that) is and always has been and I think will always be a space joined to the place where I live. This is because I create and paint pretty much all the time, day and night, and it would be inconvenient for me to have to move to another building every time even if that was close to the home.
I would feel like a forced to go and my art would become a fulltime job.
I believe that every moment in an artist's life is artistic and living this way is a need before it is a choice so atelier and studio, all together!
New artworks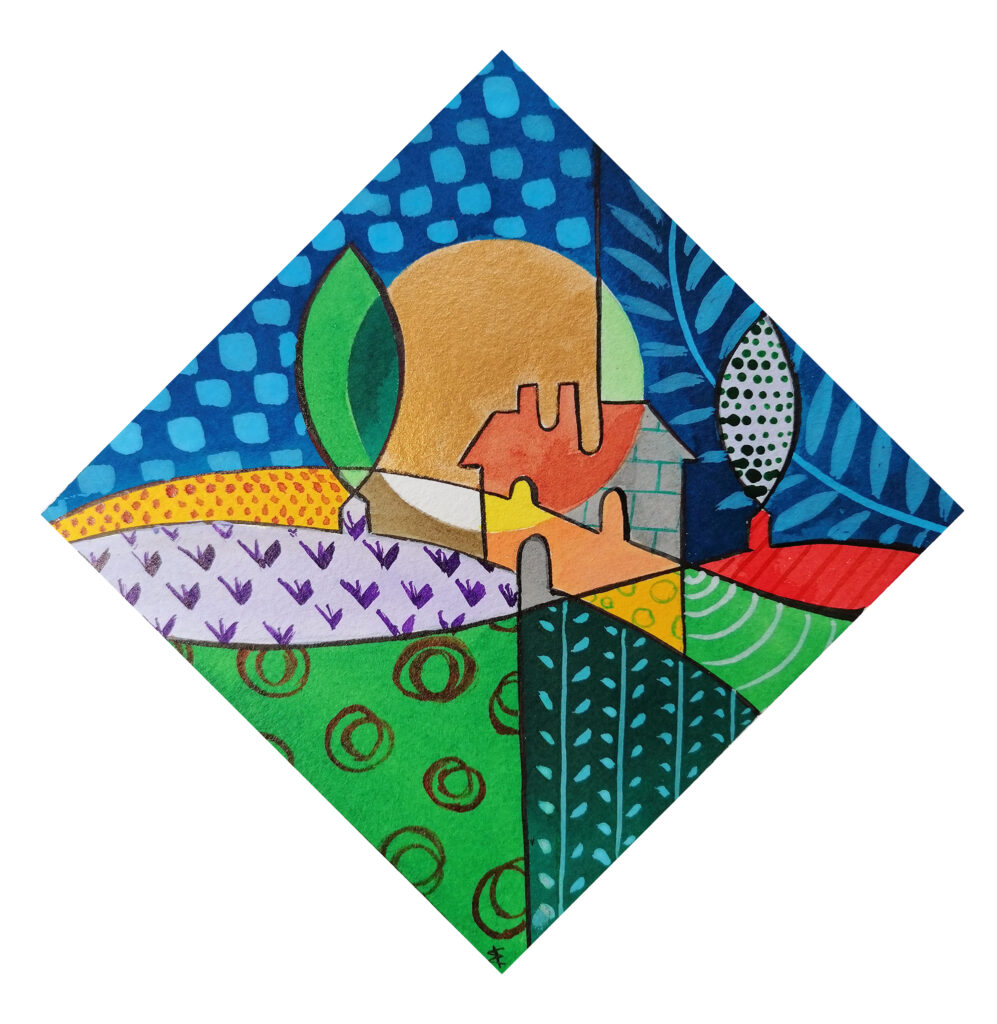 Figures of living beings and surreal objects where patterns and filling colors mingle almost as if to compete with the lines that highlight the figures that make up the themes of the paintings with a style characterized by continuous lines that end outside the painting.
For the realization of my paintings I use Indian ink on fabriano 300 gr 100% cotton paper
Inspirations
To increase the conviction that I want to express myself freely
To make it a way of life and a principle to be upheld under any conditions.
Untied from any schooling and indoctrination of concepts and techniques devoid of expressive content.
I lived on the street, observed and transformed.
The street, my only teacher, where I still draw teaching and inspiration.
The street understood as everything outside and beyond.
I do not ignore and greatly appreciate the work of the greats like Klimt, Picasso, Dali, Miró….
and of so many established or known contemporaries also known through balthasart
Don't let this up-and-coming artist slip under your radar!
---
Are you an emerging artist and you would like to spread your art? Apply to balthasart! We specialize in up-and-coming talents and we can help you start off the journey on the right foot!