My name is Volker and immersion in an intuitive painting process determines my creative work. I like to experiment, design and develop compositions of images that take back the power of colors, sometimes subtle, sometimes intense or stimulating.
Studio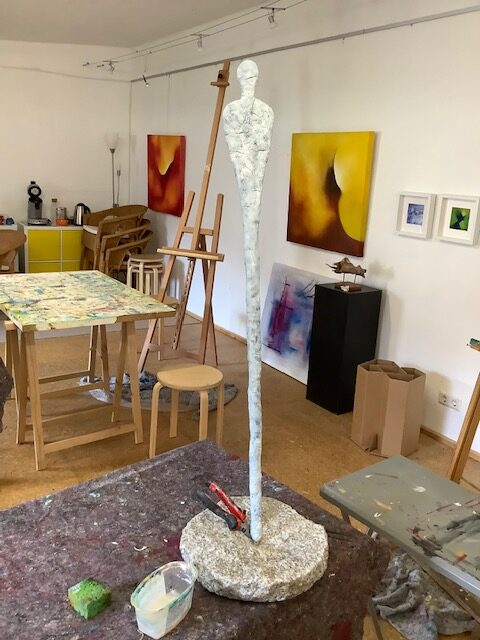 I have been working for 8 years in my own studio, which I have rented in our town. There I can pursue my ideas, offer painting workshops but also present my new works directly in the shop window.
It is also a place for me where I can develop creative ideas in peace and quiet and thus concentrate fully on my art.
Interested art lovers are always welcome to take a look around and perhaps develop new ideas together over a coffee. As an artist, I see networking as very important in current times, so that I can always set new impulses. Being supported together in a community like balthasart is worth a lot and also very important. It feels good.
New artworks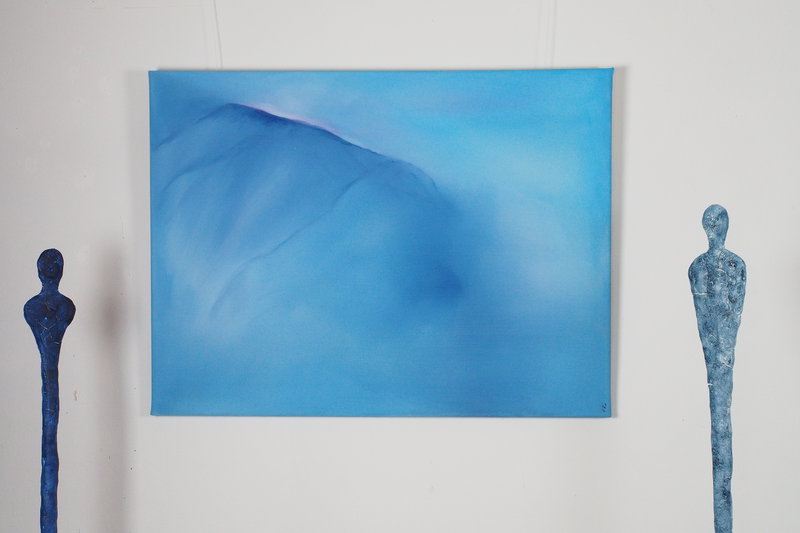 My latest artwork was created as part of my current work cycle "blue motion". In this work, I have dealt with the colour blue and thus translated my sensations into the many glazing blue tones. In doing so, I concentrate on immersing myself in an exciting painting process, start experimenting with the colour "blue", combine light and dark elements and let a new work of art emerge in my studio in many steps.
This work also illustrates my "love" for playing and working with colours. It is unique and can only be created once, emotions and coincidences accompany the creation, this is not reproducible.
Have a look at the new artwork I added to my artist profile: blue motion by Volker Vieregg (2021): Painting acrylic on linen – balthasart
Inspirations
I spend a lot of time in nature on foot or by bike, visit exhibitions, workshops and much more. In all these experiences, I always pick up impulses that I transform into a new work of art in my studio. I experiment with the colours, with colour applications, discard ideas, start again and remain persistent until a new work emerges. The result sometimes seems as if it just came into being. But for me as an artist, too, it has to be worked out first, I have to find an approach to the subject and discover my own way. Sometimes this path is difficult, but sometimes it can be realised quite quickly.
What is important to me is that I can condense my ideas and inspirations, which I often encounter in everyday life, into a work of art and turn them into reality. In the end, the finished work is for me a fulfilment of my creative inspirations, whereby I maintain my self-sufficient style here and listen to my "inner voice" as to what I want to realise. I achieve all this in my studio, in my safe space, yes, in my creative place.
Don't let this up-and-coming artist slip under your radar!
---
Are you an emerging artist and you would like to spread your art? Apply to balthasart! We specialize in up-and-coming talents and we can help you start off the journey on the right foot!