Studio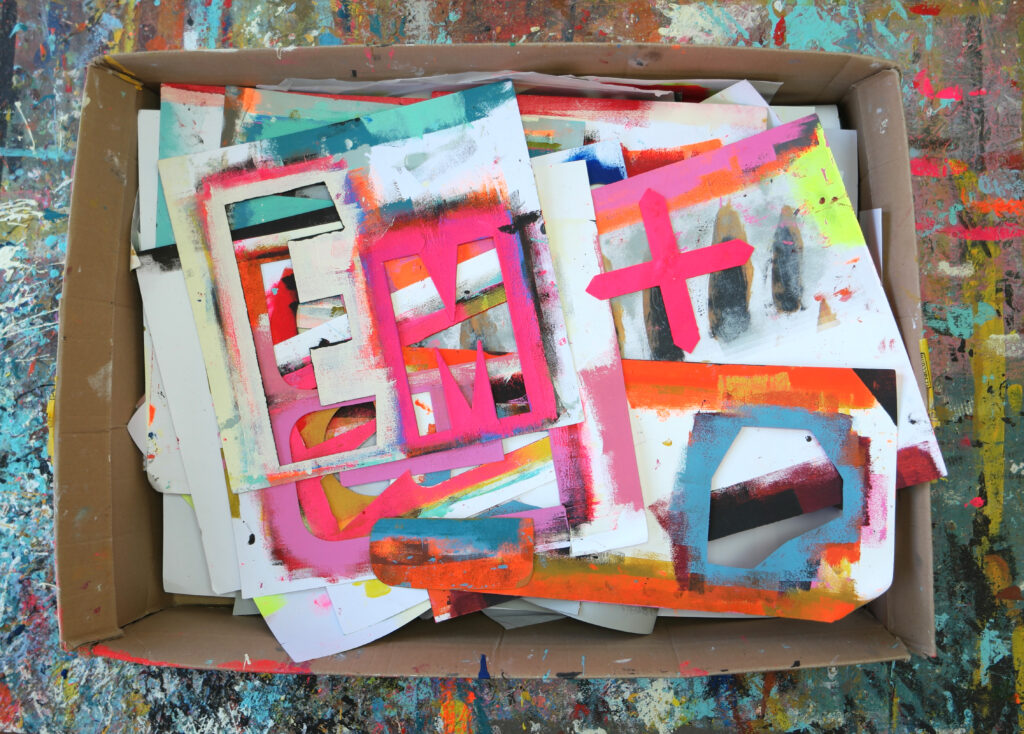 I have my own gallery in Rotterdam, with a studio attached to it. This allows me to create, present and sell my work independently. In my studio I paint, screen print, print on canvas and experiment with different mediums and art forms. I love the combination of working and meeting fellow artists and art buyers in the gallery. When I need a break I sit in the gallery garden where I can relax and have a drink after work with colleagues. It is the ideal place to experiment, socialize and work!
New artworks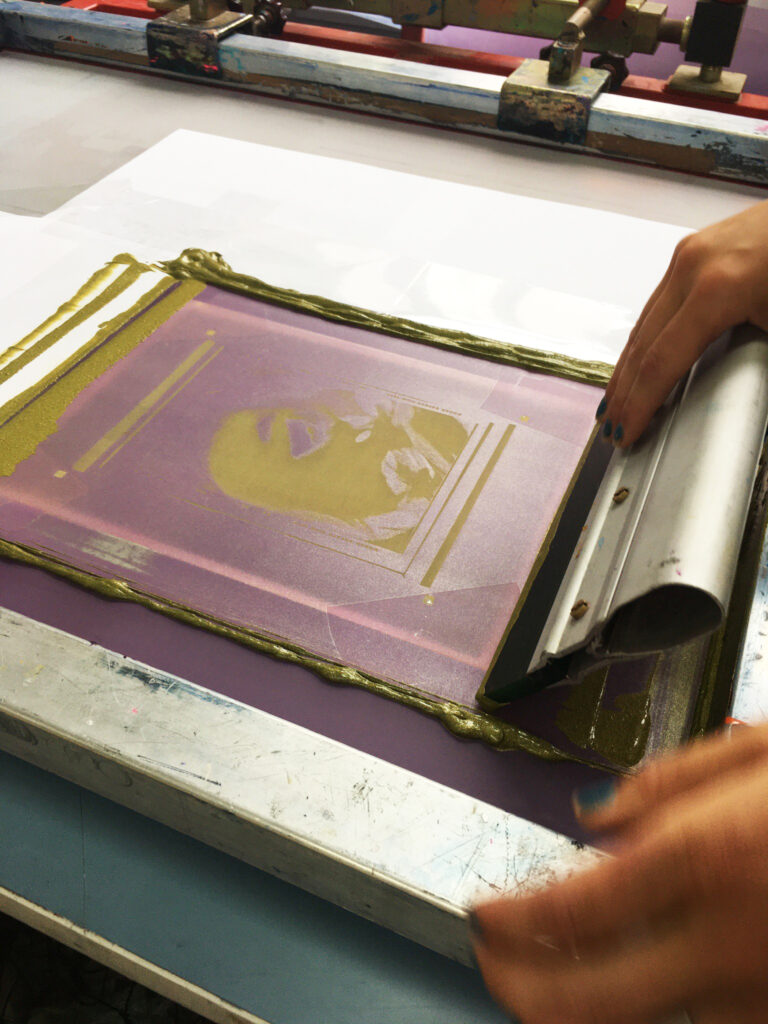 I work with different techniques, from acrylic paint, (neon) ink, spray paint to manipulated photography. Now I'm experimenting a lot with screen printing and handmade stencils.
My portraits are usually powerful and confident women, and I use a combination of techniques to create new perspectives. In my newest series "Comic Girl" I use several handmade stencils and templates to create a unique background, on top a screen-print portrait of a woman inspired by pop art and Roy Lichtenstein.
Another project I'm currently working on is the "Day Dreamer – 1980's" where I screen print over hand painted floppy disks. A dreamy image of a girl in combination with the floppy disc give it that nostalgic feeling of the eighties.
The wide use of techniques and materials contributes to the typical ROCO style. Especially with the combination of female portraits and the distinctly street art feeling, I try to provide a powerful pop art image.
Inspirations
I love looking at the small details of street posters which create their own abstract compositions of colors and shapes when placed on top of each other in urban spaces. But I also get inspiration from the big icons in art history and I love to explore the pop art culture and paying tribute to some of its greatest icons. You can see references to the 'Girl with a pearl earring' from Vermeer, Andy Warhol, Roy Lichtenstein and the Delft blue flowers in my work.
Don't let this up-and-coming artist slip under your radar!
---
Are you an emerging artist and you would like to spread your art? Apply to balthasart! We specialize in up-and-coming talents and we can help you start off the journey on the right foot!