My name is Paolo Deandrea, I was born in Milan in 1963. Graduated in Illustration and Comics, I worked in publishing and advertising as an illustrator, journalist and cartoonist. Since 2015 I started to paint a series of subjects in acrylic colors on canvas and wood, giving life to "le Moschine", a small crowd of surreal, wacky, funny and a bit melancholy characters, who take up in a popsurrealist key the style and characters of American cartoons of the 1920s – 1930s.
Studio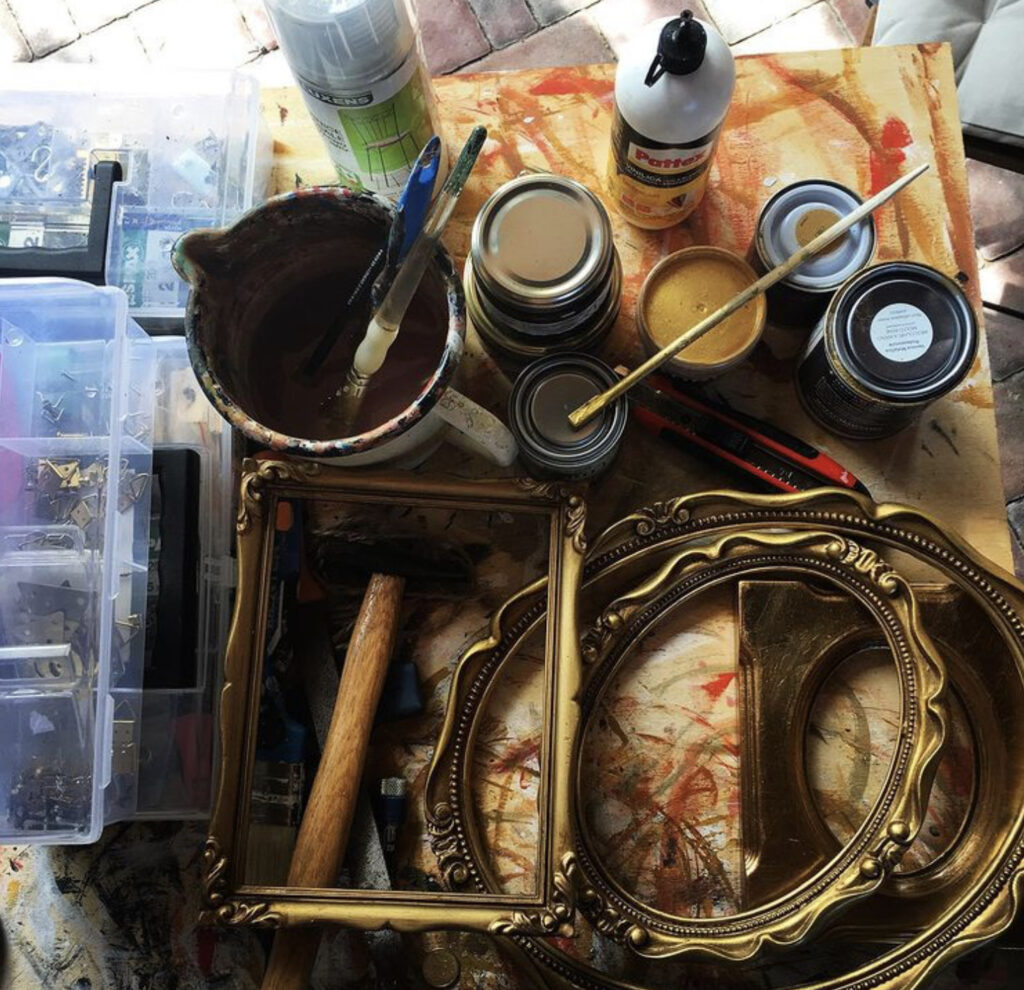 I paint in an attic room above the house where I live. I like it very much, it is a small, cozy, and calm space where I have been drawing illustrations and comics for more than twenty years. Unfortunately, I have realized that it is not a very suitable space for painting, especially large formats. I would like to find a larger, brighter space where I can take advantage of the sunlight. In warm weather, I often paint in the garden outdoors.
New artworks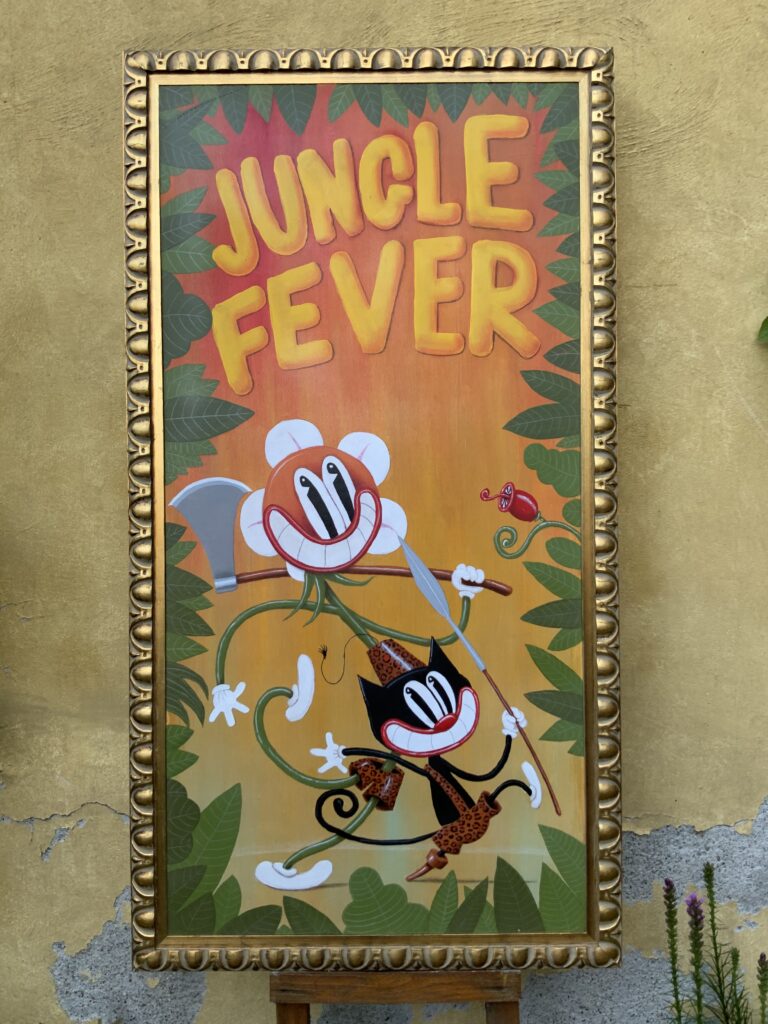 In illustration and strips, I started classically with India ink and liquid watercolors, later moving to digital coloring with Photoshop. In the long run, however, digital drawing, which is well suited to editorial production, is a bit frustrating. There is nothing tangible left of your work. That's why a few years ago I started painting on canvas and wood, to get back to the pleasure of painting and creating an object that exists in the real world, that you can touch.
I use acrylic paints, chalks, pastels, colored pencils, which I then finish with semi-gloss transparent protective paints. I like to see my work finished and framed. I often use vintage frames that I buy at flea markets or small antique stores, which I then arrange and paint. I really like to use decorated and gilded frames, which create a fun contrast to the cartoon subjects.
Cartooning is the way of storytelling that has always felt most natural, pleasant and spontaneous to me, and the "primitive" ones have a special charm, a very strong evocative power. I was pleasantly surprised to find how much this perception is shared even by a very young audience, culturally and anagraphically distant from that period. Formidable cartoons, genuine masterpieces, were also drawn in the following decades, and that is very true. But those of the 1920s and 1930s, and the music that accompanied them, have (at least for me) something more. They are not vintage, they are really "ancient": they represent the origins of a world and an era, they are almost mythical archetypes. In cartoon language they correspond to the "far, far away country" of fairy tales.
Inspirations 
My current work is somewhere between painting and illustration, and is strongly inspired by American cartoons of the very first decades of the 1900s: Felix the Cat, Betty Boop, the very early Warner and Disney productions. I recognize in those cartoons a strength and a naive, wild spirit that has gradually been diluted and sweetened in later productions. Loud, cheerful, romantic, but also grotesque, violent and cruel.
They speak a childlike but not prissy language, much more authentic and sincere than their more tame and reassuring successors.
Signs, colors, shapes and storytelling are simple and peremptory. They move in a very dangerous world, a Wild West where at every step you can receive a piano to the head, a stick of dynamite, be tied up, beaten, cut in two with a hatchet, blown up. And in the next frame quietly resume walking around whistling.
They are funny, simple, grotesque, a bit silly; sometimes even disturbing and dramatic, but without taking themselves too seriously and never abandoning their stubborn, mindless, stubborn confidence in what the next frame will hold.
Don't let this up-and-coming artist slip under your radar!
---
Are you an emerging artist and you would like to spread your art? Apply to balthasart! We specialize in up-and-coming talents and we can help you start off the journey on the right foot!