Studio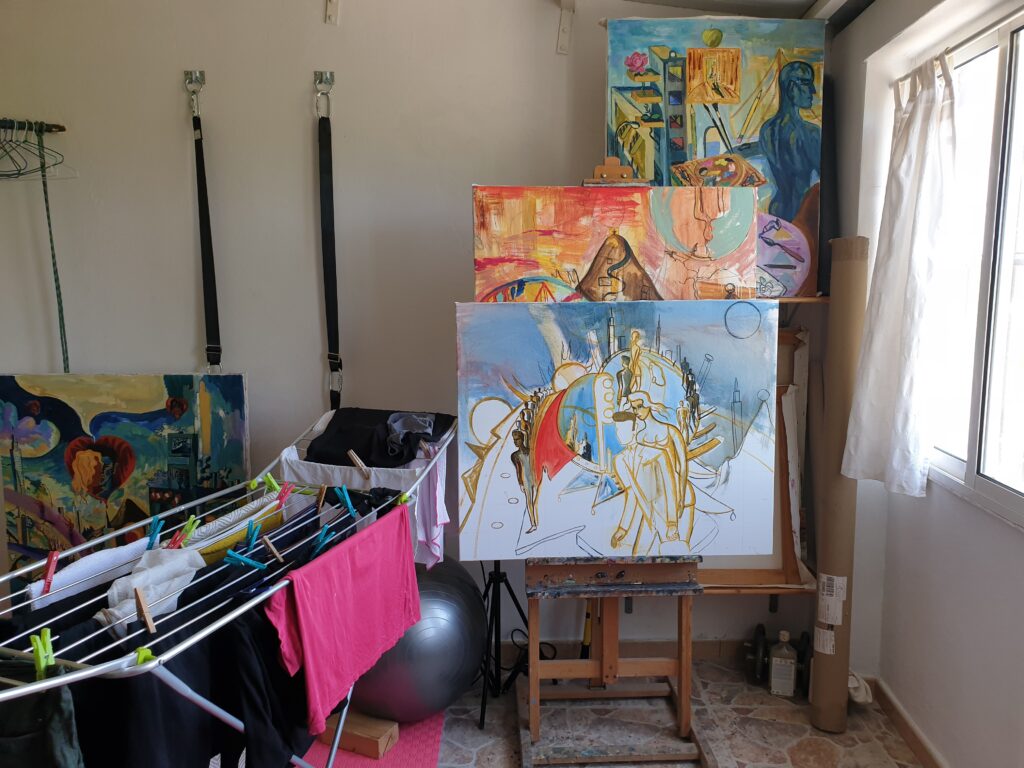 My atelier is a space integrated into the house, it is my creative territory but sometimes I cannot prevent my wife from putting the washed clothes next to my paintings. 
New artworks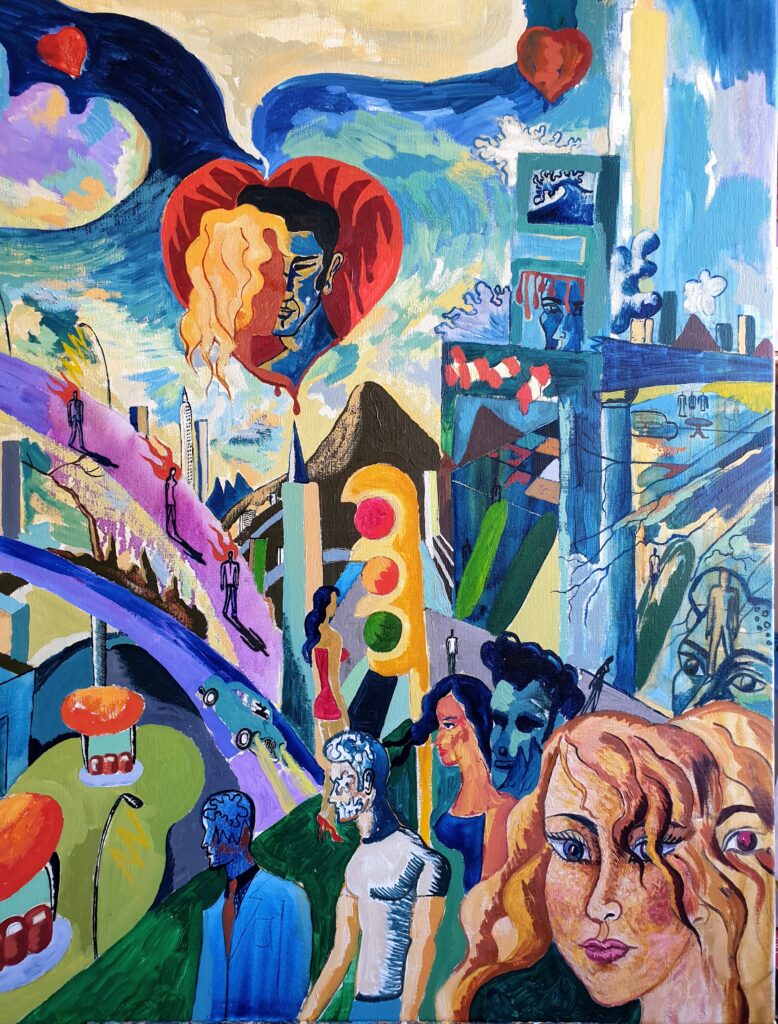 I generally develop an idea on paper, if it has potential, I can explore its possibilities through color; watercolor is my preferred medium.If the result is satisfactory, then I give myself totally using oil on canvas, a work like this it may take 2 or 3 weeks.
Inspirations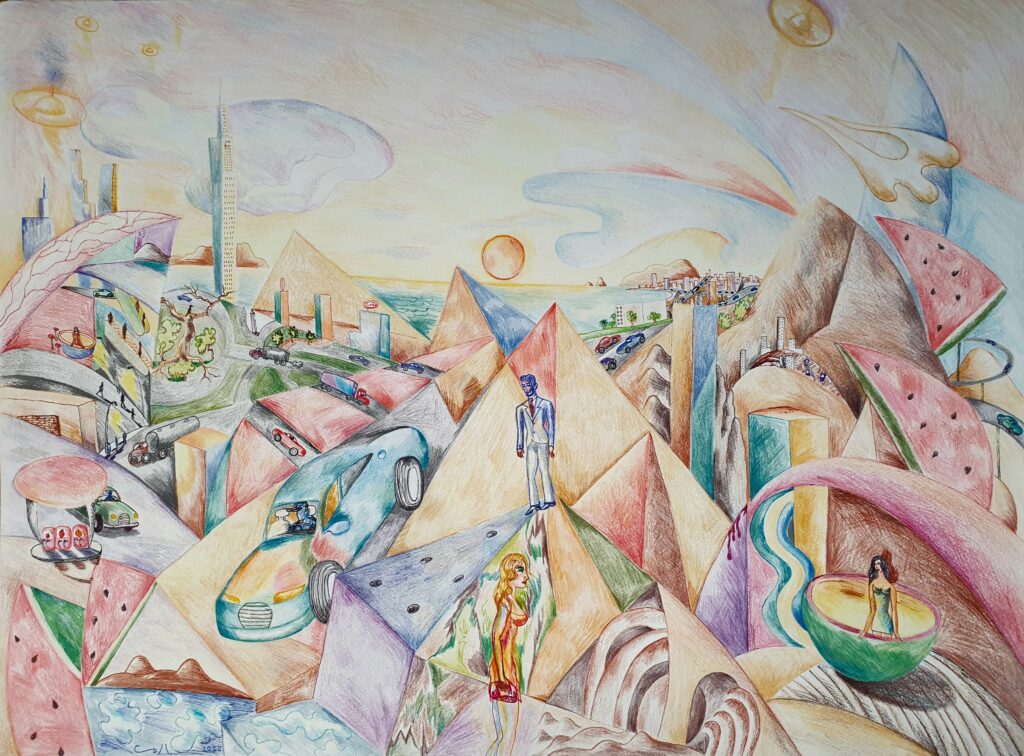 My pictorial heroes are Van Gogh, Matisse and Paul Klee among others.In general I am inspired by the great masters of color.Now I have my own artistic language, the city and its inhabitants being my great reference.
Don't let this up-and-coming artist slip under your radar!
---
Are you an emerging artist and you would like to spread your art? Apply to balthasart! We specialize in up-and-coming talents and we can help you start off the journey on the right foot!